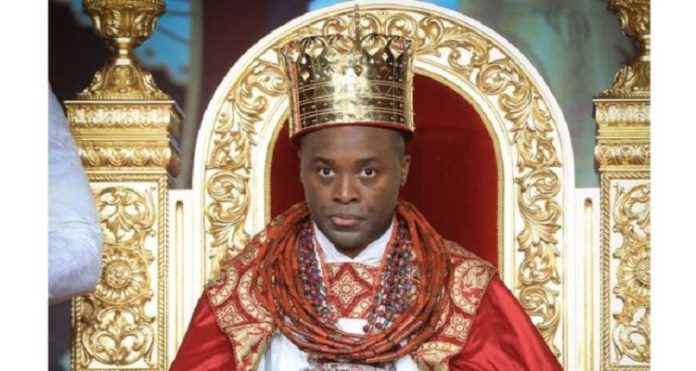 Barely 10 days after his coronation, the new Olu of Warri, Ogiame Atuwatse III, has dissolved all traditional council, committees, and sub-committees in Iwereland with immediate effect.
This development was contained in a statement issued from the royal palace in Warri dated September 1 with the seal of the office of the monarch.
According to His Majesty, Ogiame Atuwatse III who ascended the revered throne of Warri Kingdom on August 21, 2021, a revalidation and confirmation exercise will commence on September 2, 2021.
The statement read in part, "I, Atuwatse Ogiame III, hereby, announce, for the information of the general public, the Delta State government and particularly, the Traditional Rulers and Chiefs Committees, the dissolution of all Traditional Councils, Committees, Sub-committees and the scheduled exercise of revalidation/confirmation effective from 2nd day of September 2021.
"For the avoidance of doubt, the Warri Council of Chiefs, the Olu-in-Council, all standing adhoc and Sub-committees are dissolved forthwith.
READ ALSO: Plateau PDP Resolves Differences, Holds Ward Congress Sept. 11
"The mandatory revalidation/confirmation of Chieftaincy titles shall commence on the 2nd day of September, 2021.
"The timetable for the revalidation and confirmation exercise shall be made available at the Palace Secretariat from the 1st day of September, 2021 and the process of registration of all chieftaincy titles with the prescribed authority in accordance with section 25 of the Delta State Traditional Rulers Council and Chiefs Law (supra) shall follow immediately after the revalidation and confirmation exercise."
The decision of the 37-year-old Olu of Warri, who is the first son of late Atuwatse II, is backed by Section 25 of the Delta State Traditional Rulers Council and Chiefs Law Capt. 2, Law of Delta State of Nigeria, 2008.