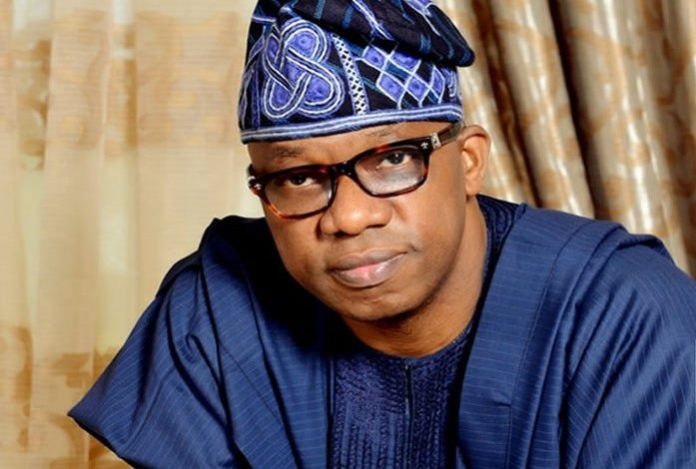 The Ogun State Government has said it would pay N30,500 as minimum wage to workers in the state.
It also said it would pay arrears from January 2020.
According to a statement by the Chief Press Secretary to the Governor, Kunle Somorin, issued in Abeokuta, on Wednesday, government and organised labour had reached an agreement for the payment of the new minimum wage.
Somorin said the state government had signed a Memorandum of Understanding with the representatives of organised labour comprising the Joint Negotiating Council, the Nigeria Labour Congress and Trade Union Congress, with the Head of Service, Mrs. Amope Chokor, signing on behalf of the government.
READ ALSO: More Appointments For Women, Gov. Abiodun
According to the statement, Chokor led the government delegation where both parties also agreed on the consequential adjustments, of 27 per cent for grade level 07, GL 08 (20%), GL 09 (19%), GL 10 to 14 (15%) and GL 15 to 17 (14%).
The statement read in part, "Speaking after signing the MOU, the Head of Service commended the labour for their support and understanding within the past eight weeks of negotiation and thanked the governor for the good gesture which would spur the workers to be more productive and efficient in their service delivery to the people of the state.
"The Chairman, NLC, Emmanuel Bankole, said the agreement was signed in the interest of the workers of the state."
Meanwhile, the NLC Chairman appealed to Governor Dapo Abiodun to pay the salary arrears left behind by the immediate-past administration in the state.
He said this while addressing newsmen on the payment of N30,500 as new minimum wage approved by the state government.
He noted that workers in the state have sacrificed and deserved the payment of their arrears.