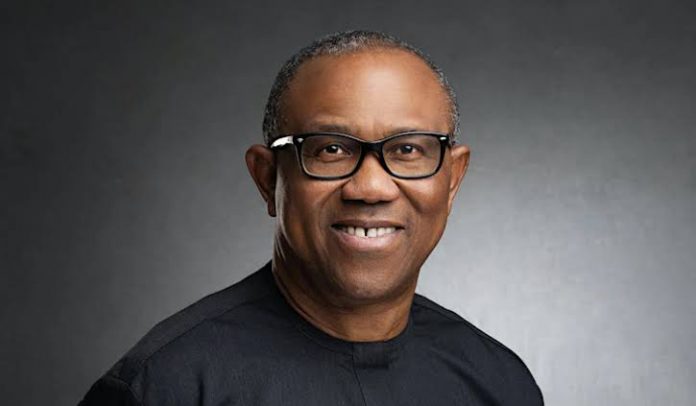 The Zikist-Aminu Kano Patriots (ZAP), a nationalistic political movement, says the Presidential Candidate of the Labour Party (LP), Mr. Peter Obi, presents reliable character, capacity and competence to lift Nigeria out of a cliff-hanger.
ZAP also resolved and hereby endorsed Obi and appealed to all Nigerians, irrespective of tribe, creed, political leaning and philosophy to reach out for Obi in this critical time of the nation's history.
The Secretary General of ZAP, Dr. Steve Igweze, said this on Sunday in a statement issued after the movement's general meeting in Enugu at the weekend.
Igweze said that before coming to the conclusion of endorsing Obi, members deliberated on the various issues and expectations of Nigerians from the next president to succeed President Muhammadu Buhari on May 29, 2023.
According to him, "we, therefore, call on eligible Nigerian voters to cast their ballot for the Obi-Datti Presidential ticket, come Saturday, Feb. 25, 2023.
"The following are some of the reasons that informed ZAP's decisions:
"ZAP carefully assessed the antecedents of the four leading presidential candidates; namely, Sen. Bola Tinubu of APC, Alhaji Atiku Abubukar of PDP, Sen. Rabiu Kwankwaso of NNPP and Mr Peter Obi of LP.
"We came to the inescapable conclusion that without prejudice to tribe or tongue, Peter Obi presents more reliable character, capacity and competence to lift Nigeria out of the present Cliff-Hanger.
"That Peter Obi's pledge to transform Nigeria from Consumption to Production is realistic, given the truism that not only he invested in Onitsha, Ogun, Abuja, but also that as a stingy person, it is easier for Obi to save our commonwealth for investment.
"This virtue is starkly absent in the two other presidential candidates, because while one excels as Lagos Tax Collector, the other accumulated wealth as Wharf Tax Collector.
"ZAP deliberated on Obi's plan to mechanise the swathe of hectares of land in northern Nigeria for massive agrarian revolution.
"ZAP believes that Obi's agrarian revolution comes as a seamless continuity of President Buhari's Agrarian Revolution, evidenced by Anchor Borrowers Programme and Green Imperative Project," he said.
The secretary said that ZAP's position aligns with the editorial of the Economist of London, which held that Obi is the best among the four front-line presidential candidates.
"Finally, going by the rotation convention of president from north to south and south to north; which birthed the 4th Republic Nigeria, and ensured equity, justice and fairness, ZAP believes that the LP presidential ticket is balanced and captures the demographic quest for youth inclusion in governance.
"Therefore, Obi fits the bill and offers Nigeria a new path to unity, socio-political stability and economic progress," he added. (NAN)