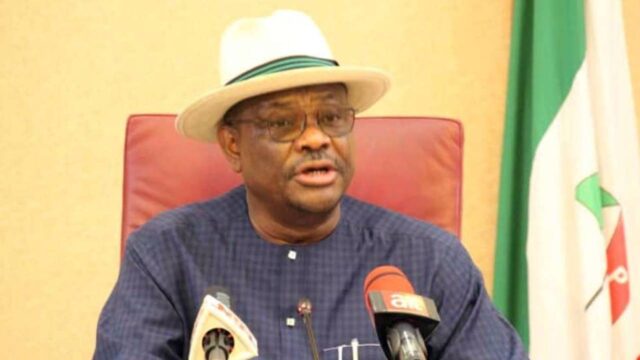 Governor of Rivers State, Barr. Nyesom Wike has taken the Chairman of All Progressives Congress (APC), Mr. Adams Oshiomhole, to the cleaners over disqualification of Gov. Godwin Obaseki from contesting in the APC primaries on June 22.
In a tweet on Monday, Gov. Wike taunted the APC national Chairman who along with other members of the National Working Committee (NWC) of the party approved the disqualification of Gov Obaseki of Edo state.
READ ALSO: Edo 2020: Obaseki Will Contest, Win In September Election, Deputy Governor
Wike wondered why Obaseki was disqualified by someone who could not boast of his own certificate.
Taking to his Twitter handle, Gov. Wike said: "Obaseki was disqualified by someone who doesn't have a certificate, what an irony!"
His reaction came in less than 24 hours after playing host to Obaseki on Sunday in Port Harcourt, Rivers state capital.