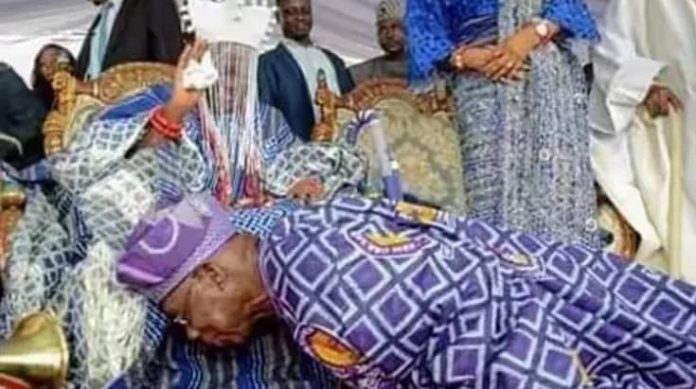 82-year-old former President, Olusegun Obasanjo has caused a stir after he prostrated before 59 year-old new Agura of Gbágùrá, Abeokuta, Oba Saburee Babajide Bakre, to pay obeisance.
The incident happened in Abeokuta and has left many tongues wagging with some applauding, while others criticized him.
His followers hailed him as a man of culture.