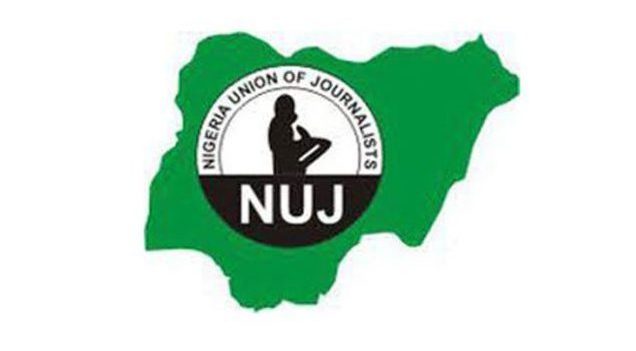 Chris Isiguzo, National President of the Nigeria Union of Journalists (NUJ), Chris Isiguzo, has warned that the union will no longer tolerate mindless attacks, intimidation and harassment of journalists in the country.
Isiguzo gave the warning while interacting with journalists in Bauchi State on Monday during his visit to the state for the one-year remembrance service of the mother of Shuaibu Leman, NUJ National Secretary.
He said: "Quite recently, a journalist was picked up, and you recall he was on detention for two years before he was picked up again. For the second time he was picked up, remember, I did tell you that under our watch, we will not allow anyone mess any of you up. With our small intervention, he was released.
"The fact that you are a journalist does not make you a criminal. Journalism is not a crime. You are only contributing to building a sane society. Therefore, all these mindless attacks, clamp down, assault, harassment and intimidation, we will not tolerate it, never.
"I can assure you that wherever it happens and any journalist is touched anywhere, those who have done that should bear it in mind that they have touched the apple of their eyes and we will get justice for such members no matter what it takes. I am reiterating it, in fact, it (safety of Journalists) has become a mantra for us."
READ ALSO: FG Declares May 1 Public Holiday for Workers' Day
Isiguzo, assured that the safety of journalists is very important to his administration, saying the union will leave nothing unturned to ensure the rights of journalists are protected.
He stressed that because media practice was key to the survival of democracy in the country, his administration had prioritised the training and re-training of journalists in the country to boost their capacity and efficiency.
"I promise you that I will take the issue of training and re-training of journalists seriously because a journalist that is stagnant is danger to the society," he added.
Isiguzo said the issue of insurance for practising journalists had featured in all the councils he had visited, adding that it would be reactivated as discussions with the NHIS and other insurance bodies to know which one is suitable for journalists.
He urged journalists to seize the opportunity and register so that they could reap the benefits of belonging to the union.