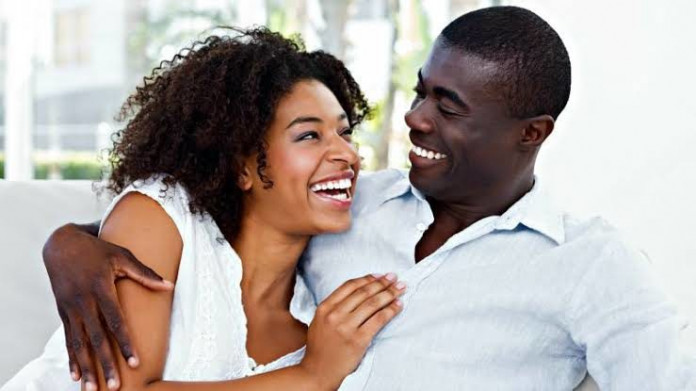 You may now kiss the bride" The priest says and that follows with resounding claps from witnesses as you both kiss. As a bride, you look just like a Queen with the perfect tiara above your veil and your very gorgeous wedding dress. Your long awaited day is finally here and your smiles describe the joy in your heart with your groom beaming with so much pride. All you can think of at this point are the butterflies or the whole zoo in your stomach. You just can't wait for the church session to be over and done with so you can take pictures and flash off your wedding bands at their faces and 'shaku shaku' all the way to the reception venue. You have planned this day right before you even met your 'Mr Right' or 'Mrs always Right'.
Yes! Weddings are a big deal especially for women. Let's face facts, most women planned their weddings right when they were still little girls and the most romantic thing a boy had ever done for them at the age is probably carrying their school bags to their seats for them. The truth is, most of the things you envisioned won't happen on that day but whatever happens, you are definitely excited about your day and you are excited about the new chapter of your life with a 'boo' or is it 'bae' that we call it now?
You have already imagined all the romantic times together, the date nights, the awesome sex life and the awesomeness of being a mother. So much high hopes and you promise to make them happen. Failed marriage? No! Such thought is far away from you, your marriage is definitely going to be better than your friend's marriage who is going through a tough time in their once rosy home or like the ones you have seen with celebrities. You have read a lot of books on marriages and learnt ways on spending quality time and resolving conflicts immediately with your partner, you have said your vows at the altar: "for better for worse" which are easier said than done and you have come to terms that your marriage is going to be the best thing since sliced bread.
But what happens after the glitz and glamour of the wedding? When the jollof rice and small chops are swept up, when friends and family say goodbye but, of course, when they are done carting away the souvenirs and finally when the honeymoon sex is over? You then hope to spend the rest of your life perfectly with your better half, but believe me, your imaginations and expectations are way different from what will actually take place, you get what I mean?
Here are some of the marriage expectations and reality:
1) Expectation: Ever green love – "We will never get tired of having physical intimacy" that's what you both tell each other before the wedding.
Reality: Well, sorry to romantic dreamers because life eventually intervenes. There will be conflicts to shake things up or maybe a new baby which will soak up your energies and even work stress. It's at this point you will realise that love isn't about the butterflies but love is commitment. This is the period you both realise that friendship is needed.
2) Expectation: Money does not matter. During your dating stage, you both are crazy about each other, you spend so much on your woman who probably isn't working. You lavish her with gifts.
Reality: Money actually matters! When responsibilities set in, you begin to think twice before spending on your spouse, you feel your money belongs to you, you begin to feel the weight of paying rent, buying foods, paying school fees, fuelling the car. You both can no longer go to those luxurious places three times in a week, it reduces to 1 or even nothing at all.
3) Expectation: I will never fight my spouse. Well, during the dating stage, you wouldn't really have major issues except some petty arguments where you both forgive each other easily. It's easy to even be unbothered and miss each other because you probably don't live with him or her at that time.
READ ALSO: Sex before Marriage: To Indulge or Not to?
Reality: The truth is that the fights with your spouse will come day in day out, sometimes he/she will irritate and annoy you and then you start to complain and maybe become hostile towards your spouse. You never apologise because you feel you are right! The butterflies you felt at the altar while saying the vows are all dead by now.
4) Expectation: Divorce will never come across my mind. Nobody goes into a marriage with the thought of possible exit. They all tell you never to think of divorce and you must make things work out.
Reality: Divorce will come to your mind once in a while! This is the reality, after all, the butterflies are gone, what's next? Nothing seems exciting to you anymore. Your spouse gets more annoying every day. Divorce is an option! It becomes an issue to consider.
Wait. What? I got you shook?
Let's look at it from another angle, divorce could make you realise that you need to keep the fire burning in your marriage, you need to fill the water pot again.
Let me drift away and tell you a short story: A man got fed up of his marriage and needed a divorce badly, he asked his lawyer to divorce them as quickly as possible. The lawyer said, 'we need evidence against your wife, we need to make her the bad one'. The lawyer asked him to be nice to the wife, buy her gifts, give her kisses, and take her out while documenting everything. To cut the long story short, the man ended up refilling the water pot and igniting the fire in his marriage through these gestures. The lawyer asked 'Do you still need a divorce'? Of course not!
Let us take it further and read what some married people have to say on this topic.
"Well, I'm a realist and before I got married, I'd been in a few relationships. So, I was fully aware of what marriage entails before I got into it. Firstly, I knew that people definitely have their good and bad times and I was ready to cope with the two. My husband, when he used to be my boyfriend, I realized he wasn't romantic, he is a straight guy. So straight that even his kisses used to be ordinary, no passion, no emotions and I am a passionate person.
I love passionately, I do everything I love passionately, I expected same but it didn't turn out to be that way I had to teach him. I also expected him to be someone I won't ever quarrel with by the way, I thought we would always understand each other, but no, we realized we were two different people with different and weird ideology about certain things." – Vicky Bon (Author).
"Nobody told me that having children changes everything. This was my big mistake in our first year of marriage. We were so excited to have a child, when the baby arrived, it changed the dynamic between my husband and I. The baby cries every night, screams, and scatters everywhere. The stress took a toll on our intimate relationship and we discovered we weren't ready at that time to become parents." – Funke Akande (Caterer).
"I got married at the young age of 21, my husband was 25. We were both young and knew very little about marriage. Three months into the marriage, we were still in the honeymoon phase and thought everything would always be bliss. Well, it didn't take long before reality hit us. Nobody told us that we were going to quarrel a lot over very little things. I know every couple fights, but the amount of things we quarrelled about especially when money was tight was ridiculous. Once we sat down and had a talk about it, we began to understand each and pulled through for 5 years now." – Josephine Adegbite.
"When I got married, I started losing touch with most of my single friends. They had interest in so many things, always wanted to hang out like we used to do when I was single, but then I had the responsibility of taking care of my baby, husband and home." – Jemima
"When we got married newly, I was not able to keep my hands off my wife. We had so much fun, every day was a challenge to find a new sex position and crazy places to have sex. After a while, I started needing some breaks, I was working and hustling so hard to pay the bills and when I got home, I got too tired to touch my wife. Nobody told us marriage was more than just having sex." – Victor Akin
"For me, I will say nobody told us people would involve in our own private affairs. Whenever my wife fights with me, she reports to either my parents or her own parents who will then come to our house to dish some advice and getting into my personal business. Sometimes I find it irritating! Sometimes, our family members come to stay in our house for a few days and end up staying for months and this causes friction between my wife and I. – Chinedu
"First of all, love isn't a feeling, it's a decision. This is one thing nobody told me about marriage. I have been married for 10 years and there are days I think I am falling out of love with my wife and there are days I just feel like quitting. There were days when I got weak and vulnerable to the extent of cheating on my wife. I stopped loving her because I didn't feel the butterflies anymore. After learning that love is a decision, I decided to stop listening to my emotions and choose to stay together and stronger with my wife." – Michael
The first few years of marriage are rough, but it will teach you how to love and appreciate each other and what you both share.