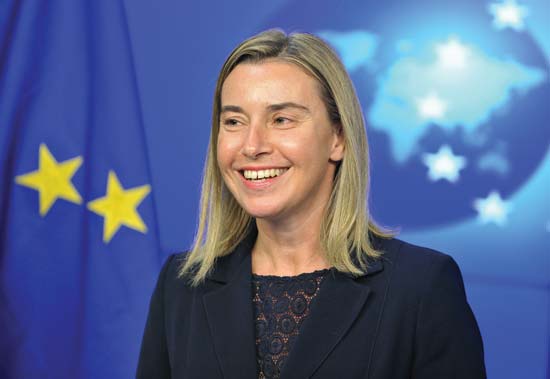 This year's Nobel season opens Monday with the announcement of the Medicine prize.
Like every year, speculation is rife about the possible winners, given the number of worthy laureates in the fields of Medicine, Physics, Chemistry, Literature, Peace and Economics.
The Nobel medicine prize committee at the Karolinska Institute is first out to announce its choice of laureates, on Monday at 11:30 am (0930 GMT) at the earliest.
Sweden's newspaper of reference, Dagens Nyheter, suggested American oncologist Dennis Slamon could be honoured for his research on breast cancer and the drug treatment Herceptin.
Or possibly American James Allison, a pioneer in the field of immunotherapy that combats cancer cells and the winner of the 2015 Lasker Prize — often considered the US equivalent of a Nobel medicine prize.
If this method were awarded, Allison could share the prize with Arlene Sharpe and Gordon Freeman.
Meanwhile Swedish public radio SR tipped the prize could go to researchers who worked on a cure for Hepatitis C, Ralf Bartenschlager of Germany and Americans Charles Rice and Michael Sofia — a trio also awarded the Lasker Prize, in 2016.
The medicine prize will be followed by the physics prize announcement on Tuesday, with the discovery of gravitational waves regularly mentioned as a possible winner.
Sending ripples through space and time, gravitational waves were first predicted by Albert Einstein a century ago as part of his theory of general relativity, but the first hard evidence of their existence came only in 2015, when two US detectors found the first such signal.
That discovery could however be considered too recent by the Nobel committee.
According to Dagens Nyheter, the jury could instead choose to honour the discovery of exoplanets by Swiss astrophysicians Michel Mayor and Didier Queloz.
On Wednesday, the chemistry prize committee could give the nod to a gene-editing technique known as the CRISPR-Cas9 DNA snipping tool, a type of genetic "scissors" used to cut out a mutated gene in a human embryo and replace it by a corrected version.
But that discovery could also be too early for a Nobel, as a legal dispute rages over who discovered the technique.
It has been claimed on the one hand by the French-American research duo of Emmanuelle Charpentier and Jennifer Doudna, and on the other by Chinese-born American Feng Zhang.
Another recurring favourite for the chemistry prize is John Goodenough, a 95-year old electrochemist whose pioneering work led to the invention of rechargeable lithium ion battery present in cell phones, computers and electric cars.
Perhaps the most watched Nobel is the peace prize, the only one to be announced in Oslo and due on Friday.
This year, anti-nuclear efforts could win, some have suggested.
Tensions have escalated between Washington and Pyongyang after North Korea's sixth nuclear test, and there is growing uncertainty over the Iran deal, which US President Donald Trump has threatened to tear up.
Meanwhile, the Swedish Academy has yet to set the date for its literature prize announcement, but it traditionally falls on aThursday so October 5 and 12 are seen as possible dates.
The Academy's choice of US singer songwriter Bob Dylan last year was so divisive that Stockholm's literary circles have predicted the Academy will go for a more conservative name this year, such as Italy's Claudio Magris, Kenya's Ngugi wa Thiong'o, Canadian author Margaret Atwood or Syrian poet Adonis.
The economics prize will be announced on October 9.
This year, each Nobel comes with a nine million kronor ($1.1-million, 940,500-euro) prize sum, to be shared if several laureates are honoured in the same discipline.
Reported by AFP