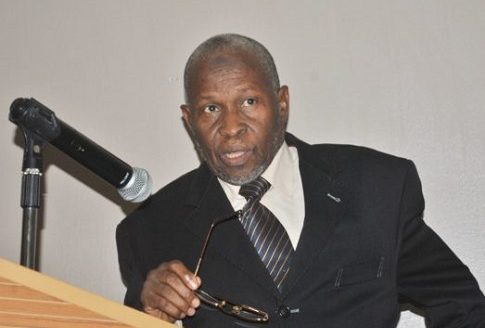 The Acting Chief Justice of Nigeria, CJN, Justice Ibrahim Muhammad Tanko has assured Nigerians of the independence of the Supreme Court.
According to him, nobody dictates to the nation's apex court.
The CJN who spoke on Thursday when he received the management of the Asset Management Corporation of Nigeria, AMCON, who paid him a courtesy visit in his office, said they were answerable only to God at the Supreme Court.
Tanko opined that the nation's Supreme Court was the busiest and the justices the most hardworking in the world.
"We take our time in taking notes and writing judgments to avoid making mistakes. We subject every case before us to intense debates and arguments during our conferences in order to be as dispassionate and objective as possible.
"Let me state clearly that we are not answerable to anybody and can never be intimidated by anybody whatsoever in taking our decisions.
"But for certain, we are only answerable to God Almighty because he is the owner of our lives. No human being, living or dead can influence the reasoning or judgments of the Supreme Court of Nigeria.
"We are very independent in Supreme Court because of the enormity of the trust and responsibility reposed in us by the almighty God, the Constitution and our dear nation.
READ ALSO: Presidential Election Tribunal: PDP Demands Appeal Court President Recuse Herself
"I beat my chest to say that there is no Supreme Court in the world that works the way Supreme Court of Nigeria does.
"Except when we go on our annual vacation between late July and early September of every year, we keep hearing appeals. It is on record that there is no day of the week, between Monday and Friday that we don't sit.
"We deliver judgments on Fridays. Sometimes, we give as much as 35 judgments on some Fridays. We often times over-stretch ourselves, as we work assiduously day in, day out.
"If you see the number of appeals that come to this court on a regular basis, it will shock you.
"Basically, as it is today, there is nothing we can do about it for now, except there is a Constitutional amendment. Ideally, it is not every case that is supposed to reach Supreme Court. Some ought to be terminating at the Court of Appeal."
In his remarks, AMCON Chairman Muiz Banire, SAN, lamented the delay tactics often used by defaulters to frustrate the cases currently pending in various courts across the country.
He said the agency which was established in 2010, acquired over 120,000 toxic loans, valued at N3.8 trillion, from 23 banks.
Other Justices of the Supreme Court at the event included Kekere-Ekun, Olukayode Ariwoola, Uwani Abba-Aji, Ejembi Eko and Musa Dattijo.