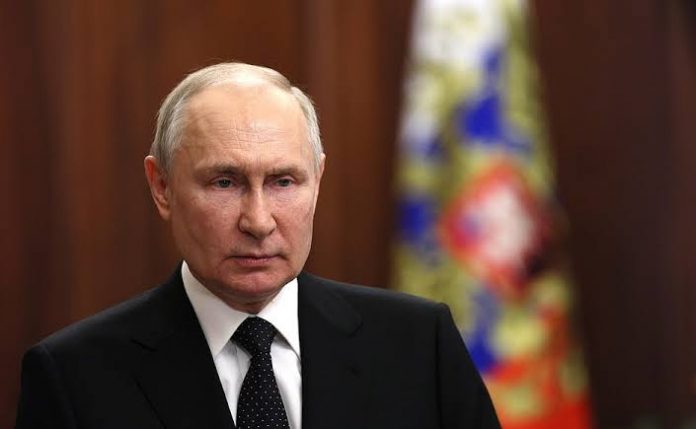 No date has been set yet for the funeral of Russian mercenary chief Yevgeny Prigozhin who died in a plane crash last week, the Kremlin said on Monday.
"I don't have any information about the funeral yet," Kremlin spokesman Dmitry Peskov told journalists.
He asked about the burial of the total of 10 victims of last Wednesday's plane crash, according to the Interfax agency.
"As soon as a decision is made, it will probably be made public," Peskov added.
The plane, with Prigozhin on board, crashed about halfway between Moscow and St Petersburg, in the Tver region.
Officially, the cause of the crash has not yet been determined, but Western observers and many in Russia suspect Progozhin's private jet was deliberately brought down.
The Kremlin has denied playing a role in the crash.
Prigozhin, a close confidant of Russian President Vladimr Putin, led a brief mutiny by his mercenary army in June.
Prigozhin's troops, who had fought alongside the regular Russian army against Ukraine for months, occupied the Russian city of Rostov-on-Don and marched toward Moscow before agreeing to turn around.
The rebellion followed Progozhin's repeated criticism of the Russian military leadership over supply shortages and other issues.
Putin called Prigozhin a traitor in a televised speech during the uprising.
After the crash, Putin described Prigozhin as a talented person who had made "serious mistakes."
Prigozhin and his Wagner mercenaries initially agreed to leave for Belarus as part of a deal to end the insurrection.
But Prigozhin later made public appearances in Russia.
Kremlin spokesman Peskov did not answer the question of whether Putin would attend the funeral.
There are also rumours about the size of the funeral, which, according to Russian Orthodox tradition, should have been held days after his death.
There is also speculation about where it would be held, and whether Prigozhin will be accorded honours as he was once awarded the "Hero of Russia" medal. (dpa/NAN)