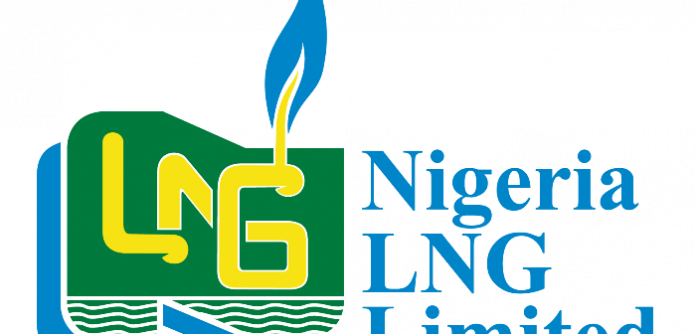 Nigeria LNG (NLNG) has signed a Memoranda of Understanding (MOU) with three Nigerian teaching hospitals in the second phase of its hospital support programme.
Mr. Andy Odeh, the General Manager, External Relations and Sustainable Development of NLNG, said this in a statement on Tuesday in Lagos.
Odeh said the hospital support programme was part of NLNG's national Corporate Social Responsibility (CSR) initiative aimed at boosting the healthcare delivery system in 12 Federal University Teaching Hospitals across the six geopolitical zones in the country.
He said the programme commenced in 2022 with the signing and implementation of MoUs with six hospitals in the first phase.
Odeh said the Managing Director of NLNG, Dr. Philip Mshelbila, represented by Mr. Olalekan Ogunleye, Deputy Managing Director, signed the MoUs with the medical directors of the Universities' Teaching Hospitals.
He said the Haemodialysis centre of the University of Port Harcourt Teaching Hospital was equipped, while the University of Uyo Teaching Hospital (UUTH), Uyo, had its accident and emergency unit and theatre renovated and equipped.
Similarly, the Jos University Teaching Hospital (JUTH), Jos, benefited through the construction and equipping of a twin theatre suite in the first phase of the programme.
According to the statement, Ogunleye said the company's vision of being a globally competitive LNG company, helping to build a better Nigeria, has inspired the company's CSR intervention in the over 20 years of its operation.
He said the Nigeria LNG would implement a third phase of the programme whilst hospital projects in earlier phases were being completed and commissioned.
He also said the company recognised that good healthcare was necessary for economic, human, and social development in Nigeria, hence
it placed a premium on it.
"Nigeria faces several health challenges, including infectious diseases, maternal and child mortality, and non-communicable diseases.
"Poor health outcomes can severely affect economic growth, human development, and overall well-being.
"Access to quality healthcare can improve productivity, reduce mortality rates, improve educational outcomes and the quality of life, and increase life expectancy and social and economic status," he said.
He added that poor health outcomes disproportionately affected vulnerable populations, including women, children and the elderly.
"Access to quality healthcare can also help reduce health disparities and promote social equity.
"This, in turn, can help reduce poverty, promote gender equality, and promote social cohesion," he said.
Ogunleye said: "Already, we have recorded successes in phase one commissioned projects at University of Benin Teaching Hospital (UBTH) and University of Abuja Teaching Hospital (UATH), Gwagwalada.
READ ALSO: POS Attendant Remanded For Alleged Credit Alert Fraud
"The commissioned maternity complex in UATH opened to the delivery of healthcare services and enrolment of antenatal patients in January 2023, when the first baby was born.
"Four maternal deliveries and three caesarean sections have been recorded so far; two babies have also been successfully nursed at the Special Care Baby Unit (SCBU)."
In his goodwill message, the Minister of Health, Dr. Osagie Ehanire, who was represented by the Permanent Secretary, Federal Ministry of Health, Alhaji Mahmuda Mamman, said healthcare service delivery was a collective responsibility in which all stakeholders were expected to contribute their quota to make it accessible and affordable.
He commended NLNG for its resilience, dedication and continued support to the heath sector and the achievement of universal health coverage.
He called on other organisations to partner with government as part of their CSR initiatives to fill the gaps in the sector.
The statement said other hospital projects to be delivered in phase 3 included: the Abubakar Tafawa Balewa University (ATBUTH), Bauchi; Federal Medical Centre, Asaba and the Nnamdi Azikiwe Teaching Hospital (NAUTH), Nnewi.
It said teaching hospitals in Phase 1 included: Lagos University Teaching Hospital (LUTH), Lagos; University of Abuja Teaching Hospital
(UATH), Gwagwalada and Aminu Kano Teaching Hospital (AKTH) Kano.
Others are: University of Benin Teaching Hospital (UBTH), Benin; University of Calabar Teaching Hospital (UCTH), Calabar and Niger Delta University Teaching Hospital (NDUTH), Yenagoa.
The statement added that projects in the first phase due for commissioning in 2023 included an Occupational Therapy and Neuromodulation Rehabilitation Centre at the Aminu Kano Teaching Hospital (AKTH).
Also, an Obstetrics & Gynaecology Ward at the Lagos University Teaching Hospital (LUTH), and a Neurosurgical & Stroke Centre at the University of Calabar Teaching Hospital (UCTH), would be inaugurated in 2023.
According to the statement, NLNG is also implementing the equipping of Renal Transplant Center at the Rivers State University Teaching Hospital (RSUTH) to support a robust healthcare system in Rivers State as part of its COVID-19 intervention programme.
The News Agency of Nigeria (NAN) reports that NLNG is owned by four Shareholders, namely: the Nigerian National Petroleum Company Ltd. (49 per cent), Shell Gas B.V. (25.6 per cent), TotalEnergies Gaz & Electricite Holdings (15 per cent) and Eni International N.A. N. V. S.àr.l (10.4 per cent).