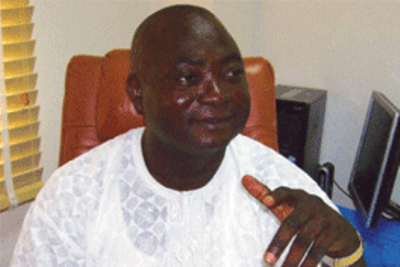 The acclaimed winner of the June 12, 1993 presidential election in Nigeria, Chief M.K.O. Abiola remained the hero of democracy, Deputy Speaker, Lagos State House of Assembly, Wasiu Eshilokun Sanni, has said. 
According to him, this is because June 12 remained the binding force that had united Nigerians, irrespective of their religious, ethnic and political creed.
He therefore called on Nigerians to build on the foundation of democracy laid by the June 12 1993 presidential election.
In a speech delivered on Monday in commemoration of the anniversary of the June 12 election in Lagos, the lawmaker said June 12 was significant.
His words:  "June 12 is more than a date. It is a day Nigerians put aside all their differences and united behind a common desire to advance our nation. On June 12, our people demonstrated resolve and the will to live and develop this great nation together.

"There were no Hausa, Igbo, Yoruba, Ijaw, Edo or Kanuri. There were no Muslims, Christians or atheists. We were all one-united under the banner of Hope and Greatness that awaits our nation.

"More than ever before, in our history, June 12 significance and spirit is more profound; more relevant and more desirable.

"Today, let us reflect on this as we mark the 24th anniversary of this day. Let us come forward with a new resolution that we can collectively mould a united and prosperous nation that can stand shoulder to shoulder among the great nations.

"Moshood Kashimawo Abiola remains, our Democracy Hero!Moyo fun e. Moyo fun ra mi."