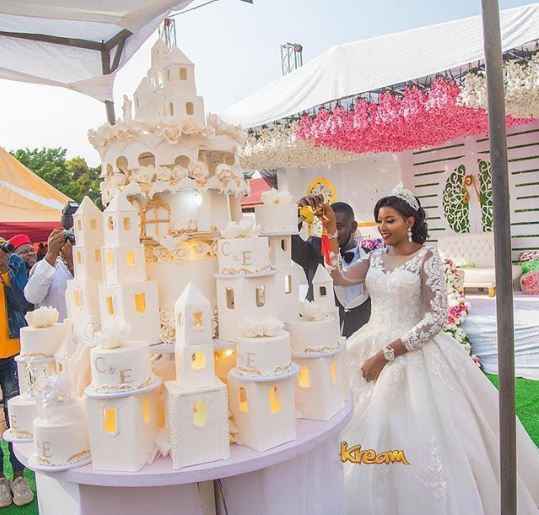 A Nigerian Couple has made history with their gigantic and extravagant wedding cake.
The cake, the likes of which has never been seen, was twice the height of the couple, dwarfing them as they stood behind it to cut it.
The gigantic cake is speculated to be the biggest cake ever seen in Nigeria in recent times.