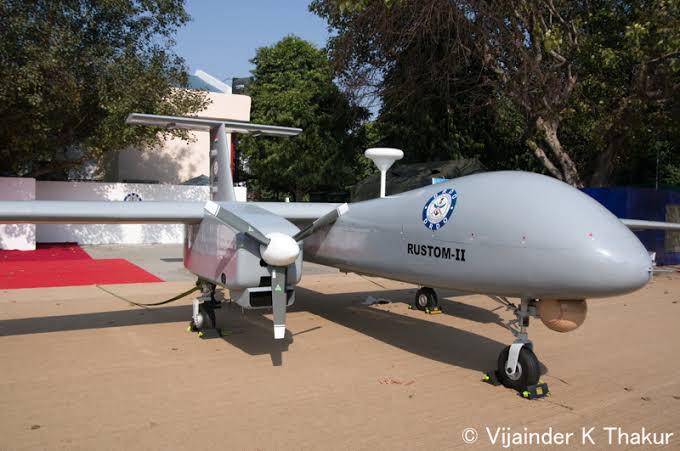 Nigeria has joined China and United Arab Emirates (UAE) as the only countries operating the WingLoong II Unmanned Combat Aerial Vehicle (UCAV).
In addition to the two inducted into the Nigerian Air Force (NAF), six other UCAVs are expected by early 2021.
The two WingLoong II can remain airborne for 31 hours in internal security reconnaissance (ISR) mode and 26 hours in offensive role.
READ ALSO: Troops Eliminate 8 Terrorists, Rescue Victims In North East
NAF Spokesperson, Air Commodore Ibikunle Daramola, said in a statement on Tuesday that the aircraft will add significant value to the nation's counter-insurgency and anti-banditry operations.
Daramola said that in the last five years, 22 new aircraft have been acquired by the Air Force while 19 more are expected before June 2021.
According to the NAF Spokesperson, "close to 200 NAF pilots, engineers and technicians are undergoing training in nine different countries as part of efforts to bridge decades of gaps in capability and capacity that have made Nigeria vulnerable to asymmetrical threats.
"These additional new air assets and skills acquired by personnel will greatly enhance Nigerian Air Force's operational effectiveness which will translate into security for Nigeria and Nigerians."
PANA/NAN