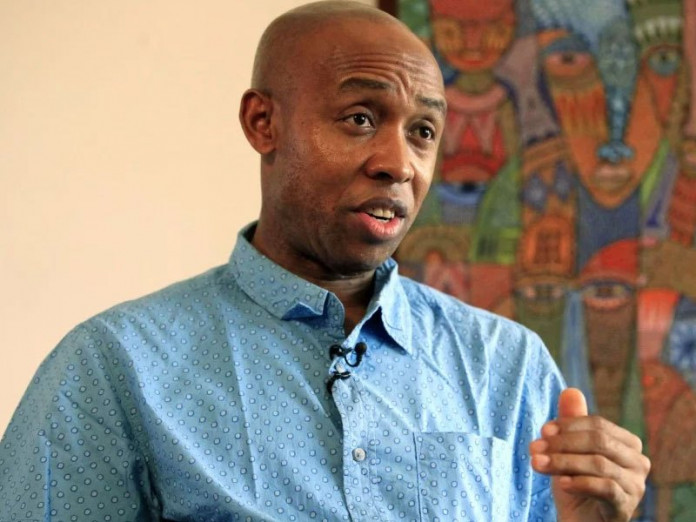 Former Chairman of the National Human Rights Commission (NHRC), Chidi Odinkalu, has criticised President Muhammadu Buhari, over cases of human rights abuses perpetrated under his watch. However, he avers that the country's human rights profile has significantly improved under Acting President Yemi Osinbajo, in this second part of our interview which was anchored by our Correspondent, Basill Abia.
Have a great read…
NE: How do you rate the Buhari administration in terms of human rights protection and upholding civil liberties?
I begin by acknowledging that there are no perfect human rights situation anywhere around the world and there are no perfect countries or societies. I think I find this administration unwholesomely lawless in that regard. You cannot, no matter the circumstance, subject citizens to administrative detention. El-Zakzaky has been under administrative detention for almost one and a half years now and till date, nobody knows what the crime is. And then you have a situation where the Minister of Information, Lai Mohammed, comes up with the disreputable lie that no one wants to be Zakzaky's neighbor and that is why he is held under administrative detention. Sambo Dasuki is held as well in administrative detention, Nnamdi Kanu was held under administrative detention too. You send soldiers to some selected neighborhoods in Zaria to mow down innocent people especially little children who were amongst them and you don't want to do anything about it? That's irresponsible and there's no way to minimise it. There's no prize to be paid for that kind of atrocity. A week after that, in December 2015, I know that the interior minister went on an assessment visit to Kaduna where he saw the governor as well as the emir of Zaria but didn't see the victims. There is nothing to be written about this administration's adherence to human rights and upholding of civil liberties. That said. It is also important to note that this administration has been two-faced. Since Osinbajo became acting president, there has been considerable difference in the handling of human rights matters. I've got to distinguish what happened when President Buhari was around from what's happened when the acting president has been in charge. I think there has been a notable nuance and a notable difference in the way each of them has managed human rights issues and I'd like to think that if the acting president had been in charge when the unfortunate Zaria incident occurred in December 2015, the attitude would've been different.
NE: You are currently championing a campaign against the NGO Censoring Bill, which is currently before the National Assembly. Why are you opposing bill?
It's madness. There's nothing positive to say about the bill. I think it is utterly misguided, it is illiterate quite honestly. I cannot understand how anybody who knows the country and it legal history can possibly say there is no legal framework for regulating NGOs. There is a very extensive legislative framework for regulating NGOs in Nigeria. (Points to a document) Here in nine pages of single line spacing is a summary of a legislative framework for NGOs covering everything from operations and registration, to rules for foreign organisation, taxation, reporting and foreign exchange compliance as well. It has everything. So, for people to make those claims about NGOs shows that the legislators haven't done their homework.
NE: Do you think the controversial bill has something to do with the many scams surrounding the management of IDP funds or just a move to stop NGOs from becoming thorns in the flesh of government?
But the mismanagement has come from government, it hasn't come from NGOs. I mean the suspended secretary to the government of the federation was found to have used the IDP funds for cutting grass and that is apparently the reason for his current suspension. Also, the director general of the Nigerian Intelligence Agency (NIA, who took $289 million from the coffers of government to build what he calls the 'Open Source Intelligence Center (OSIC),' wasn't doing that. I mean open source is the most basic thing you and I can do from our gadgets to gather information about anything we want to know. Now for anybody to claim that they were using public funds for that kind of thing and then have the audacity to claim that NGO's are conduit pipes for diverting funds is completely out of their mind.
NE: Any plans for the Anti-NGO Censoring Bill campaign?
We're beginning to mobilise. We're gathering momentum because the thing is that people didn't even take notice of the bill not until it passed the first, second and third readings. It is not going to leave the committee stage, it's as simple as that. But if it goes beyond that, then we'll have to find a way to kill the bill. We can't get into a situation whereby people in the National Assembly think it's a license to unleash lawlessness in the country.
NE: What are your thoughts on the Gender Equality and Opportunities Bill and the need for it to be reintroduced for eventual passage?
Our National Assembly has showed consistently that they are generally backward when it comes to the issues of women and equality. We have the Gender and Equal Opportunities Bill, the Constitution Amendment Bill, where they voted down the 35 percent affirmative action for female ministers and female state commissioners or the portability of origins for married women. Also, the number of women in the National Assembly has fallen drastically since 2007. So, we are really going into the dark ages on the issue of gender equality and it seems to me that there is a consistency of attitude here and we have a lot of work to do to address this. As long as women are put down, no Nigerian is going to be uplifted, it's as simple as that.
NE: You also organised bomb blast victims in Nigeria into an association, what's that all about and what has the body achieved so far?
I see that association as one of the major accomplishments of the NHRC. I mean we've organised them to get out there and tell their stories as humans who survived the atrocities committed by Boko Haram for the sake of those that did not survive. I'd like to think that in getting them to organise and to trust themselves, we afforded them much more than they expected form us, even though we didn't give them money. Right now, they are working on a lot of things. In fact, they are assisting some their co-victims in getting prosthetics and they are also helping their members process some of the compensations that were promised to them but for some reasons are yet to be accessed. Just of recent, the Northern Governor's Forum raised about a 100 million to assist the bomb victims, and it is only in the last few months that they started to access the funds.
NE: Of course, you did say that you rejected an official car earlier during this interview, and you were heavily criticised from both sides of the political divide. How did you react to all this?
Look, criticism is an important part of life. You don't want to be a person who gives criticism and doesn't want to take it. It's not a popularity contest, if I were in a popularity contest, I'd be running for elections, because elections are popularity contests. But, you've got to have convictions to do some jobs. I'm not going to give up a properly rationally-evolved position just because people think it's not popular. The work we did on Apo killings wasn't popular. What we did on the Rivers State post-election violence was very unpopular on all sides. A lot of the criticism I received on the job for me was a validation of the fact that we were doing our job, which is what public service in an important public institution is all about.
NE: Apart from your current campaign against the anti-NGO bill and of course, the Open Society Justice Initiative you're heavily involved in, what other things are you up to?
An open and democratic society is really a society that is at peace with itself, in tune with its times and confident about its future essentially. It is a society that is not afraid to set up strong institutions and to criticise one another as the need arises. And I am not sure that we are interested in creating an open society. We love our little hypocrisies. We tell these little lies about ourselves, the president for instance is ill and out of the country and we say he's 'hale and hearty,' and we're supposed to somehow figure out that hale and hearty means that someone is not well. If we're going to create a truly open, democratic and truthful society, we're going to have to invest in education. Look, these things take time, it takes us collectively making the right choices as a people. It also takes leadership. You can't choose people to take on leadership positions based on where they are< from. And if you are going to have to choose people based on where they are from, then you should choose the best.