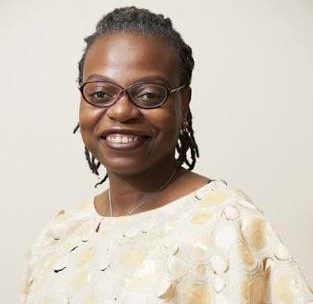 A Professor of Obstetrics and Gynaecology at the College of Medicine, University of Lagos, Idi-Araba, Bosede Afolabi said Nigeria has the highest number of people living with Sickle Cell disease in the world.
Delivering her inaugural Lecture on Wednesday on the topic "Maternal Medicine: Journeys of Women in Pregnancy, Delivery and Sickle Cell Disease," she said approximately 150,000 babies are born in Nigeria every year with sickle cell.
She noted that though Nigeria has the highest number of people with sickle cell, there were no life expectancy figures.
According to her, children born with sickle cell disease in the past hardly lived to age 5 thus the disease was seen as a disease of childhood.
She said further; "Life expectancy was very low and this remains the case in low resource and public health areas. In areas with good public health facilities however, survival has increased dramatically over the years as a result of improved preventive and medical care.
"We have many individuals these days living with the condition till middle and elderly ages. Despite this, life expectancy is still relatively low, ranging from 53 years for men and 58.5 for women in Jamaica and 58 years on the average in the USA.
"In Nigeria, there are no specific life expectancy figures. Due to prevailing poor healthcare facilities however, we know it is likely to be lower than the figures above."
Prof. Afolabi, who is also Head of the Department of Obstetrics and Gynaecology, College of Medicine, Idi-Araba, noted that the first major review of sickle cell disease in pregnancy done in 1941 found a 33% maternal rate with complications such as preeclampsia, pneumonia and puerperal sepsis and high incidence of miscarriage and stillbirths -6 in 37 pregnancies.
She also noted that more recent reviews have found a reduction in the maternal and perinatal mortality though still a higher incidence of complications in both mother and fetus, but added: "Despite the variability, however, there is no doubt that the condition is still fraught with a high incidence of maternal and perinatal mortality, particularly in our environment. This is because healthcare indices are still poor and unevenly distributed as a result of inappropriate distribution and management of resources and manpower.
Nanny Sentenced to 15 Years in Prison for Killing Baby by Force-feeding
"Also, the majority of our people are still unaware of the need to cultivate healthy lifestyles and seek medical help when in the early stages of the illness."
The inaugural lecturer made reference to a study which she carried out on morbidity and mortality in sickle cell pregnancy which found 5.3% maternal deaths in the sickle cell pregnant women compared to 0% of the AA women and 19% deaths of their babies compared to 9% of the AA women.
There is good news however as she said: "Approximately two decades after this, I can confirm that we are doing much better in the care of pregnant women with this condition (sickle cell). With individualised care and the judicious monitoring of their vital signs when on admission, particularly taking note of their oxygen saturation using inexpensive handheld pulse-oximeters, we have recorded a Zero per cent mortality during the past five years in pregnant women with sickle cell diseases under our care."
As a way of reducing the number of people living with sickle cell and the attendant challenges, Prof. Abosede called for a national policy on Universal Newborn screening "such that everyone knows his or her genotype within a few weeks of birth."
She also called on government to commit more resources to the care of people with the disorder "by contributing to research and counselling and subsidising their healthcare expenses."