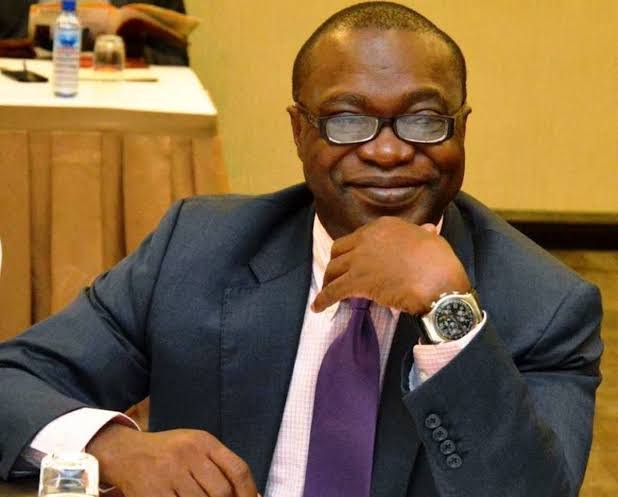 Welcome home to the Nigerians that Air Peace and the military jets brought home from Sudan. It is heart-warming that you survived all the drama, danger, and deceit on your paths as you fled the disaster that leaders have made of Sudan. Happy survival.
Kudos to Air Peace and its chairman Allen Onyema. Mr Onyema's offer of a great free airlift of Nigerians trapped in that war zone ran into the negativity of the Nigerian public space. There was the seeming indifference of officialdom and the mutterings of bigots. His fellow Nigerians of the Igbo stock came after him with canes of hubris and anti-Nigeria angst rather than deserved plaudits.
Why is he doing it? Why does he offer these free things to an undeserving Nigeria? It must be eye service. What can he gain?
A respected analyst asked, "Why is Air Peace being nice to Nigeria? I mean, why is Barr. Allen Onyema wasting millions of naira airlifting Nigerians stranded in war-torn Sudan. Why is he not charging the country whose leaders budgeted about $1.2m for hired buses to drive through harm's zone to bring our people home? Is it corporate social responsibility? What is it for?
The "nattering nabobs of negativism" were so loud that Allen Onyema had to go on TV to caution against turning his gesture into an ethnic battle.
Fred Chukwuelobe continued. "I ask these questions for several reasons. After watching the Air Peace boss on Arise television, I can't understand why he has to do this. While he was busy helping Nigerians come back home safely and faster than the buses our government picked and paid, the NLC and the TUC were at the airline's counters across the country, harassing its operations over a disagreement the unions had with the Imo State Governor, Hope Uzodinma.
According to Onyema, while he was at the war front rescuing Nigerians from harm's way, fellow Nigerians stopped the airline's business, costing it hundreds of millions of naira.
Air Peace Airlines has continued to receive bashing from its travelling public for constant cancellation of flights, and rescheduling of flights to the discomfort of its passengers. From the company's explanations, such developments resulted from force majeure (unforeseeable circumstances that prevent someone from fulfilling a contract.). But the inconvenience to the flying public is huge that such excuses are hardly enough."
READ ALSO: Over-speeding Motorist Kills Junior Secondary School Student In Akure
Air Peace incorporates the many contradictions of Nigeria. It is now the airline of Nigeria, the clear market leader. It strives to be the best but suffers the gravitational pull of Nigeria. This tree bears plenty of fruits and attracts people seeking to pluck its fruits and stone throwers.
I learnt to forgive Air Peace when it resumed the Freetown-Lagos route to the wild joy of people in that country and to my rescue from abandonment by Africa World Airlines during a trip to Freetown. AWA just cancelled the scheduled return flight with no notice and no arrangements for boarding another flight nor accommodation.
On timeliness, delays, and such, note that Nigeria happens to good intentions. Ibom Air alert. I wrote inside their aircraft on Friday, 5 May, at 9.50 am. The flight was supposed to take off at 9 am. A few days before, the 7 pm Lagos to Abuja took off at 8.15 pm. Ibom Air is committed to timeliness, but Nigeria has started happening to it.
Onyema realises that he plays in a difficult pitch and must do his best to attract and retain goodwill. Aku di n'ogwu. Kudos to Onyema for giving West Africa his best.
The airline boss is right in calling out even his people. Ndigbo turned his Sudan airlift into an opportunity for needless triumphalism and showboating. Some abused him for caring so much about Nigeria. They miss the point of the bigger picture.
Onyema is a focused businessman. The Air Peace CSR initiative is well-founded and follows best practices.
CSR is a contribution of public relations to business and corporate governance. The United Nations adopted it into the UN Global Compact for Businesses corpus. The United Nations states, "CSR is a concept where companies voluntarily integrate social and environmental concerns in their business operations and interactions with their stakeholders."
Aku di n'ogwu. Commendations once again to Air Peace for living up to the obligations of a market leader. It should do more, following the Igbo wisdom, aku di n'ogwu. It translates to true wealth resides in a thicket of thorns.
*Mr. Nwakanma is a communication strategist, marketer and scholar with extensive media and industry experience consulting in Nigeria and Africa.