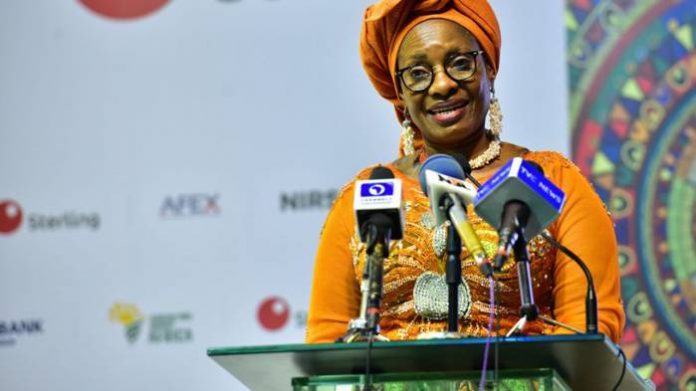 Over the years, women have clamoured for political space because men dominate both elective and appointed positions in Nigeria.
From the pre-independence era, Nigerian women have played active part in politics.
The action of Aba women in resisting colonial taxation is a familiar story, so also the political activism of late Mrs Margret Ekpo and Funmilayo Ransom-Kuti.
Against this background, women influence in Nigeria's political space was expected to grow with Independence from British colonial rulers in 1960.
However, long years of military and civil war limited the influence of women in Nigeria's politics as they were literally muscled out of the space by their male counterparts.
It is a statement of fact that male politicians are not only had enormous final resources, but were also higher in ranking in the military regimes.
Even the Beijing women conference of 1995 and subsequent affirmative declaration did not increase women participation in politics in a men-dominated military junta.
The return to civil rule in 1999 brought changes as women began to occupy higher with the emergence of female deputy governors, Sinatu Ojikutu and Mrs Virginia Etiaba of Lagos State and Anambra respectively.
Etiaba was the governor of Anambra State for three months when her principal, Mr Peter Obi, was impeached by the State House of Assembly.
But she returned to her duty post as a deputy governor in Feb.9, 2007 when an Appeal Court sitting in Enugu nullified Obi's impeachment.
Perhaps the climax of women in politics was the emergence of Rep Patricia Etteh as the Speaker of House of Representatives, the highest political office occupied by a woman in Nigeria.
However, the 2015 general elections saw a decline in the number of elected female politicians and gender activists say this is a worrisome development.
A report by the Gender Strategy Advancement International, (GSAI), states that women political participation in Nigeria falls below the Africa and world standards.
The report states that the national average of women's political participation in Nigeria has remain at 6.7 per cent in elective and appointive positions, which is far below the global average of 22.5 per cent.
In Africa, the regional average stands at 23.4 per cent while in the West African Sub Regional Average stands at 15 per cent.
In Nigeria, the National Gender Policy seeks to increase and inspire more women participation in politics.
READ ALSO: PDP Primary: Supreme Court Upholds Adeleke's Election, Dismisses Babayemi's Suit
It recommends 35 per cent affirmative action for both elective and appointive positions.
The under-representation of women in politics gained root due to the patriarchal practice inherent in Nigeria.
This is the position canvassed by the Executive Director, GSAI, Adaora Onyinchere, at a capacity building workshop for Reporters and Editors on Media Independence to Promote Women's Economic Inclusion and Gender Accountability in Governance,
According to her, statistics of women from 1999 to date both in governance, politics and in senior appointive positions leaves much to be desired.
"This is a serious problem and the need to evaluate and look at what government has done, is very important.
"Funding that was designated to help bring women's emancipation through political party inclusion and sensitisation was not done and government need to account for,'' she said.
The Minister of Women Affairs, Mrs Pauline Tallen, said her office is not ignorant of the challenges to mobilie women for greater participation in politics and governance.
"Women have been short changed since of the 36 states of the federation, there are no female governors, only two female deputy governors.
"Statistics from 12 states show that we do not have a female secretary to government; of 287 state assembly members in 12 states only 23 are women; of 2,050 special assistants only 425 are females.
"Of 325 Local Government chairmen, only 31 are females, 73 vice chairmen and 368 females out of 2,075 councillors of LGAs. This cannot continue," she said.
Tallen said it is unfortunate that in spite of the role women played in the country, they were still largely absent from national and local decision-making bodies.
She said that in subsequent elections