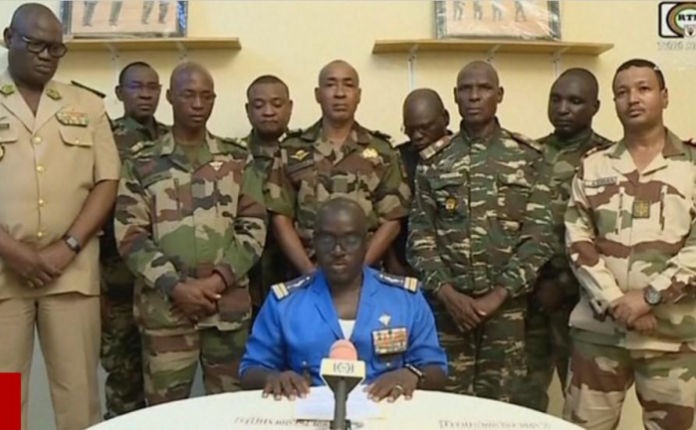 The Niger coup leaders on Tuesday, vowed to resist external pressure to reinstate ousted President Mohamed Bazoum after ECOWAS imposed sanctions and Western allies suspended aid.
The seventh power grab in West and Central Africa in three years has attracted global attention, partly due to Niger's pivotal role in a war with Islamist militants.
It is also because of its uranium and oil reserves that gives it economic and strategic importance for the United States, Europe, China and Russia.
West African countries and global powers hope for a window of opportunity for mediation with Niger's coup leaders, before a Thursday summit that could agree on military intervention to restore democracy.
The Economic Community of West African States (ECOWAS) has scheduled the summit to discuss its standoff with the Niger junta, which seized power on July 26 and ignored an Aug. 6 deadline to stand down.
U.S. Secretary of State Antony Blinken told French radio station RFI that "there's no doubt that diplomacy is the best way to resolve this situation."
The United States is backing the regional bloc's efforts to restore constitutional order, he said. He declined to comment on the future of some 1,100 U.S. troops in Niger.
In a sign of the United States' interest in the country, U.S. acting deputy secretary of state Victoria Nuland flew to Niamey on Monday.
She held "frank and difficult" talks with senior junta officials but said they did not take up U.S. suggestions for restoring democratic order.
The 15-nation ECOWAS bloc has taken a harder stance on the Niger coup than it did on other recent government overthrows. Its credibility is at stake because it had said that coups would no longer be tolerated.
ECOWAS defence chiefs agreed on Friday on a possible military action plan if Bazoum was not released and reinstated, although they said operational decisions would be taken by heads of state.
Any use of force by ECOWAS would risk further destabilising one of the world's poorest regions, making such an intervention unlikely, according to risk intelligence company Verisk Maplecroft.
"The bloc understands that a military intervention would be very costly, with no guarantee of success over the long term, and with a significant risk of escalation into a regional war," its Africa analyst, Ben Hunter, said in a note.
"It is fundamentally not in the interests of regional states."
The bloc also sent a delegation to Niger last week to try to negotiate with the junta, but a source in the entourage said their efforts were rebuffed. (Reuters/NAN)