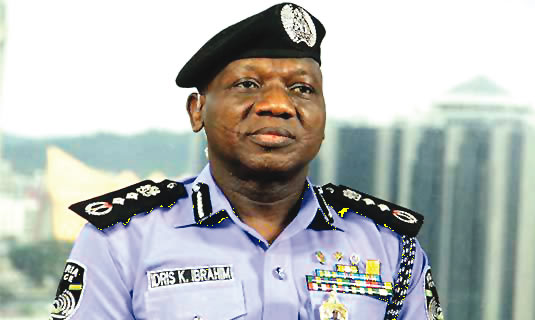 Mrs Florence Ubajekwe, Coordinator, Children and Women Against Child Sexual Abuse Initiative (CHWACSAI), an NGO, on Fridayurged parents and guardians to expose perpetrators of child sexual abuse to curb the menace.
Ubajekwe, also a presenter and producer gave the advice in an interview with the News Agency of Nigeria (NAN) in Lagos.
She said exposing the perpetrators of such evil act, to bring them to book, was the best measure to reduce the increasing rate of child sexual abuse.
According to her, one in every four children is sexually abused before attaining 18 years of age.
"About 90 per cent of children are sexually abused by people they know, including immediate family members.

"Child sex abuse is not limited to sexual intercourse; it also includes oral sex, genital contact and masturbation,'' she said.
Ubajekwe said that in most of the sexual abuse cases, the children affected always tell the truth.
She, therefore, asked parents and guidance not to doubt their children and wards on an excuse of being under age.
The  coordinator said it was unfortunate that fewer than five per cent of children who had been sexually abused actually reported it while fewer than five per cent of perpetrators were arrested.
Ubajekwe said that members of the community who refused to report cases of child abuse to the appropriate authorities for prompt action were only aiding perpetrators of the evil act.
According to her, perpetrators of child abuse and their likes must be exposed or stigmatised, to serve as deterrent to others.
"The increasing rate of the menace in Nigeria led to the establishment of CHWACSAI, a non-profit organisation in 2015.

Ubajekwe said CHWACSAI had been organising workshops, seminars, rallies and campaigns with publications in English and local languages, in schools, to sensitise the children on the danger of early sexual intercourse.

"Child sexual abuse has become rampant in our society today and the victim of the abuse could either be boy or girl child.

"This is because there is the low level of awareness about the many dangers of this act.

"It is bad that many young people are not sensitised early enough about the dangers of such act like sexually transmitted diseases (STD's), HIV/AIDS, indulging in drugs abuse and waywardness, among others.''
She said that was the reason why the NGO had been going round primary and secondary schools, organising campaign and seminar tagged "Speak Out Against Child Sexual Abuse''.
The coordinator said early awareness about child sexual abuse in primary and secondary schools would help young people to make an informed decision and protect their future by staying away from sex.