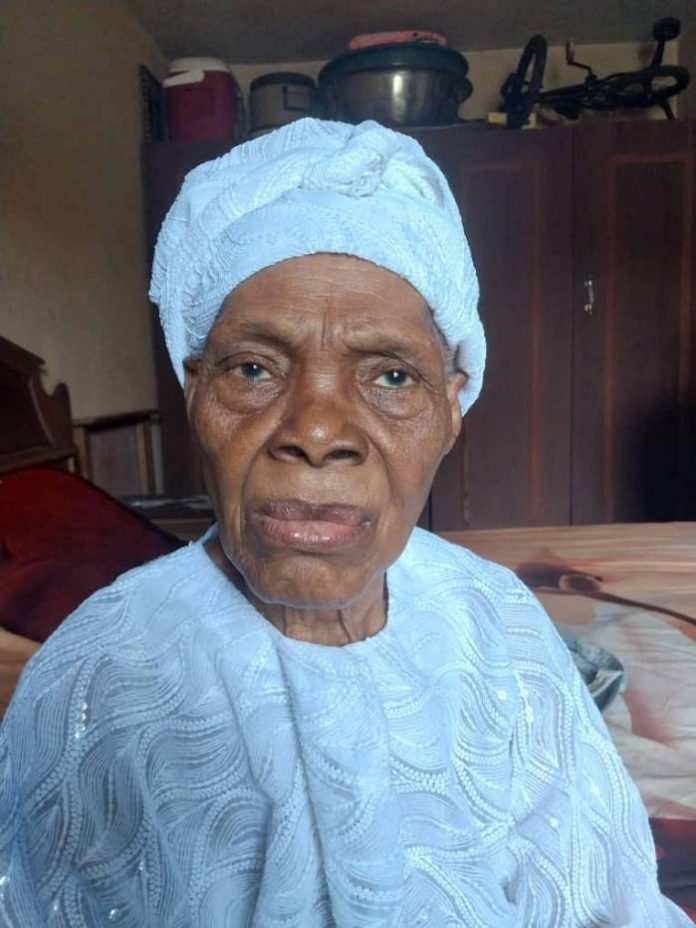 The Family of Ehi Braimah, publisher of Naija Times, an independent online newspaper, has announced the death of their cherished matriarch, Rose Osovbakhia Braimah (nee Abebe), who passed onto glory on November 4, 2023 at the age of 86 years.
In a statement for the Family, Braimah noted that her late mother was a beautiful woman, resourceful wife and highly respected community leader of Ughodin Quarters in Iruekpen, Ekpoma, in Esan West local government area of Edo State.
Mama, the statement said, was a devoted Christian, dependable care-giver, enterprising small business owner, gracious philanthropist, engaging story teller and unrelenting activist. "Each time a new administration was inaugurated in the country, my mother used to wonder whether it will be better than the previous one, " reminisced Braimah.
"She was deeply concerned about the pervasive economic hardships and deteriorating quality of life of Nigerians. My mum always talked about the humanity that makes other people's lives better."
During her lifetime, Mrs. Braimah – with a strong analytical mind – instilled the values of discipline, hardwork, courage, perseverance, selflessness, humility and leadership in all her children. She frowned at our permissive society that encourages impunity, and provided exemplary leadership in all her civic engagements with moderated ruthlessness.
Her commitment to the Christian faith was profound; she could pray and fast for long hours. Mama believed quality education is priceless, and she always explained that it was the best meal ticket for a child to escape the shackles of poverty. As far as she was concerned, illiteracy is a disease!
"As a young woman of 23 years, my mother was betrothed to my late father and she travelled from Iruekpen to Kaduna to meet him to start a family," Braimah remembered. She was blessed with nine children, but three have passed away. Mama was also survived by a brother, two sisters and grandchildren.
While deeply mourning her passing, the Braimah Family is thankful to God for sparing the life of their mother, grandmother, sister and aunty for four scores and six years.
They are also comforted by the fact that Mama who was fond of singing and dancing, lived a happy and fulfilled life of purpose. "Mama has finished her race," Braimah declared, "but we (family members and indeed all Nigerians) must continue to uphold the values of a decent society that she stood for to honour her legacy, and may her memories continue to be a blessing."
Details of the burial obsequies will be announced in due course.