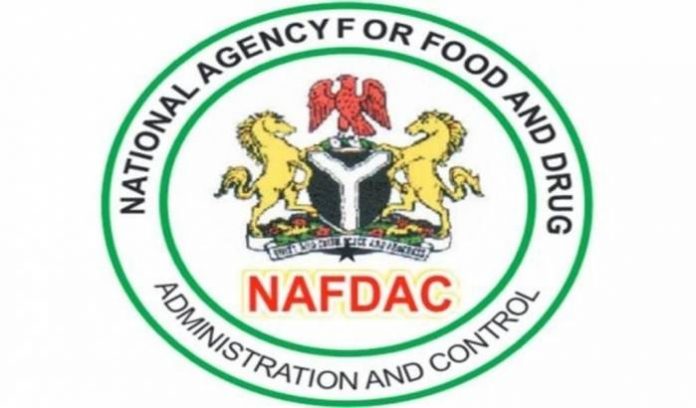 The National Agency for Food and Drug Administration and Control (NAFDAC), has alerted the public on the distribution and sale of unregistered and expired G-Man organic energy drink.
Prof. Mojisola Adeyeye, the Director-General of NAFDAC, made this known while briefing journalists on Thursday in Lagos.
She said that some of the perpetrators had been arrested, while two others are on the run.
Adeyeye said the imported energy drink, manufactured in Germany, has expired, adding that the motive of the importers was to revalidate it for consumption.
She said: "A case of importation, distribution and sale of unregistered and expired G-Man organic energy drink was investigated by NAFDAC's Investigation and Enforcement Directorate in Asaba, Delta state.
"One Mr. Okeke Udeze Francis of No 28 Otigba Crescent, G.R.A. Onitsha, Anambra state, was arrested with expired G-Man organic energy drink.
"Further investigation led to a warehouse in Aba, Abia state, where evidence of revalidation of the expiry date of the drink was established.
READ ALSO: SHOCKING: 90 Reptiles Found In Luggage Seized At Airport
"The expiry dates on the products when imported were 18/12/2020 and 18/12/2022."
According to Adeyeye, the violative products were sent to Nigeria by one Mr. Paschal Emeka Udo, who is said to be based in the United Kingdom.
"The case was subsequently transferred to the office of the Director, Investigation and Enforcement Directorate in Lagos where Mr. Okeke admitted to dealing on the product (G-Man energy drink).
"He stated that he got the product from one Mr. Uchenna Nwachi through one Mr. Collins in Aba. Following this revelation, investigation was intensified to get the other suspects arrested.
"Further investigation revealed that the violative G-Man energy drink was manufactured in Germany and was imported into Nigeria when some of the products were already expired, and some were close to expiration and later expired after importation.
"Two of the suspects, including the importer of the products, are still at large and efforts are still on to arrest them while the suspects in custody will be charged to court," she said.
Adeyeye also said that one Emmanuel Obidike, Managing Director of TOMATcH Investment Limited in Onitsha, was arrested for counterfeit medicines, while a warehouse in Abuja was sealed for revalidation of expired animal premix.
She said some of the medicine counterfeited by Mr Obidike included Combiart 20mg/120mg tablets, Combiart tabs secondary packaging materials, Augmentin tabs, Coartem tabs 20mg/120mg among others.
Adeyeye said that the Marketing Authorisation Holders of the international brands confirmed that the products recovered from Obidike were not from their company and therefore were fake.
Adeyeye said the sealed warehouse in Abuja belonged to Feed Avenue Limited in the IDU industrial area.
According to her, goods worth N1.9 billion were found in the warehouse while the warehouse's manager is currently in custody.
She said products in warehouse were taken to NAFDAC's laboratory for analysis after which appropriate sanction would be meted out to the company. (NAN)