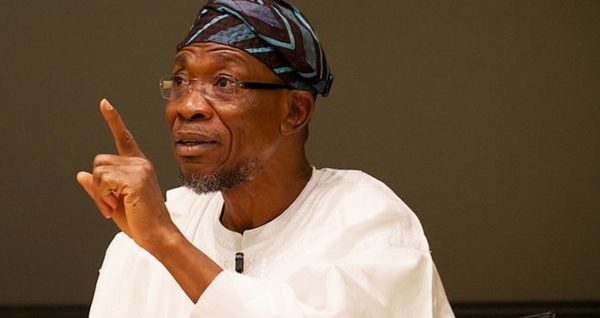 No fewer than 12 states in the country are yet to offset the amount owed secondary school teachers fully and many states are threatening workers to keep the information away from public domain.
This is despite series of bailouts by the Federal Government with the aim of offsetting the liabilities.
The discovery was made by BudgIT in a recently conducted a survey.
The survey aimed at ascertaining the frequency and magnitude of challenges civil servants and pensioners are encountering.
The survey focused on three different categories of workers in all 36 states namely: primary and secondary school teachers, state midwives and state secretariat workers.
Also, attention was paid to ascertain if retirees at the state level are receiving pensions as at when due.
The survey revealed that notable among states with outstanding liabilities to secondary teachers are Osun and Kogi states.
Osun State has been paying secondary school teachers above level 8 only a fraction of their salaries and entitlement for the last 30 months.
Cumulatively, Osun State is owing secondary school teachers above level 8 about 15 months salary.
Other states with outstanding liabilities to states include Abia, Benue, Bayelsa, Kwara, Imo, Ekiti, Oyo, Ondo and Zamfara.
Kogi State, for instance, is owing teachers about 13 months salaries according to the response given by secondary school teachers during the survey.
READ ALSO: 2019: Tambuwal congratulates Atiku, pledges support
Midwives, whose responsibility includes attending to issues around pregnancy, childbirth, postpartum, women's sexual and reproductive health and newborn care – are also bugged down by issues including failure of some state to pay  salaries and emolument as at when due.
Midwives were questioned during the survey across the 36 states.
BudgIT, according to the Communications Lead, Ayomide Faleye, discovered that 10 states are owing midwives salaries as at close of business on September 24, 2018.
Delta, Imo, Abia, Osun, Plateau, Bayelsa, Ekiti and 11 other states owe Pensioners entitlement ranging from 1 month to 36 months.
Almost all pensioners were said to have expressed how unhappy they were, their dissatisfaction with the government and how hard it had been for them to survive despite years of hard work up into service.
"BudgIT hereby ask states to offset outstanding liabilities to its workers and pensioners as funds in form of bailout estimated to be in the region of N1.8 trillion have been issues to states to offset all outstanding liabilities owe workers," Faleye said.