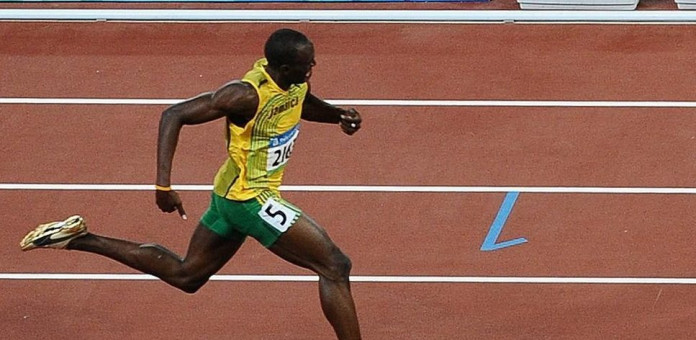 Running is one of the oldest exercises out there but a lot is still being said about it even now. There are always opinions on what you should be doing to maximize it, make it better or what you are doing wrong. Below some of the myths surrounding this activity are discussed and debunked by experts in the field. So the next time someone comes to you with one of these myths this is what you say to shut it down.
MYTH 1: RUNNING RUINS YOUR KNEES.
It's a common belief that pounding the pavement is hard on your joints—the knees in particular. But new research shows the opposite might be true: Running might actually make you less likely to have knee problems down the road, according to a recent study published in the European Journal of Applied Physiology. Researchers studied recreational runners and found that their knees had less inflammation (a precursor to arthritis) after completing 30 minutes of jogging than after sitting still for 30 minutes.
MYTH 2: YOU'LL BURN THE SAME NUMBER OF CALORIES WALKING A MILE THAT YOU WOULD RUNNING A MILE.
When you're trying to rack up 10,000-plus steps a day, every step is a step in the right direction. But contrary to popular opinion, going for a slow stroll does not burn as many calories as you'd blast on a run of the same distance. Part of the reason is that intensity matters: A higher intensity jog leads to a greater after burn post-workout than you'd experience following a walk. In fact, this after burn can lead to a 25 percent greater caloric expenditure during and after a run than a walk of the same distance, according to a study published in the Journal of Strength and Conditioning Research. To ramp up the burn even more, throw some short sprints into your regularly paced run.
MYTH 3: RUNNERS CAN EAT WHATEVER THEY WANT.
Ever hear a friend or co-worker complain that they gained weight while training for a marathon? It's common, for a few reasons—including the fact that runners often overestimate how many calories they burn while pounding the pavement. You'll fry about 90 to 100 calories per mile you run, says Drap. So you're only entitled to about one extra snack after a 3- or 4-mile outing before the extra calories will start showing up on your waistline.
MYTH 4: YOU HAVE TO CARB-LOAD THE NIGHT BEFORE AN ENDURANCE RACE.
This belief stems from the idea that carbs increase your muscles' stores of glycogen, their go-to source of energy during an extended run. Yes, a plate of pasta is a perfectly good meal to have the night before a long race or run, but it's far from the only thing you can eat (and gorging yourself on noodles the night before could actually lead to stomach issues mid-run, says Drap). She sticks to rice and potatoes and advises getting your biggest intake of carbs a full 24 hours ahead of the race. Also important to keep in mind: It's not all about the day before. Most coaches suggest you slowly add extra carbs to your diet starting a few days before you'll toe that start line.
Read also: Bolt pulls up injured in final race of his career
MYTH 5: IF YOU RUN LONG DISTANCES, YOU'RE GOING TO LOSE TOENAILS.
Yes, cracking or losing an entire toenail is common when you're racking up the miles, but it's not inevitable. People whose second toe is longer than their big toe are more prone to losing nails. Also, "If shoes are too tight, you're more inclined to lose toenails and get blisters," says Caitlin Drap, head triathlon coach at Chelsea Piers in Connecticut. Her rule of thumb: "Always have your running shoes be a half size larger than your regular shoes." (Of course, running in sneaks that are too big can lead to uncomfortable rubbing too, so get a proper fit at a specialty running shop to make sure you buy the right size.) Keeping your toenails trimmed can help as well, says Daniel Viera, a USAT level II triathlon coach at Full Throttle Racing at Chelsea Piers in New York City.
It's easy to look at the sleek physiques of cross country runners or the schedules of people on marathon training forums and conclude that you have to log major weekly miles if you want to be a "real" runner. But more miles do not necessarily make you better. When it comes to training, "quality is more relevant than quantity," says Viera. Running fewer days a week but adding in a speed workout, rather than sticking to all low-intensity jogs, can help you burn more calories and improve your pace.
MYTH 7: RUNNING IS HARD ON YOUR HEART.
Every now and then, there's a news story about a runner who collapsed from a heart attack mid-race or at the finish line, despite being in seemingly great shape. The headlines are scary, but those occurrences are extremely rare. A study that surveyed marathoners from 2000 to 2009 and found that of the more than 3.7 million participants, only 28 men and women died during or within a 24-hour period after their race (most, but not all, from heart-related issues). That's less than one person per 100,000 racers. Another recent research found that running can strengthen your ticker, but you can't outrun hereditary conditions or unhealthy habits like smoking.
MYTH 8: IF YOU'RE TRAINING FOR A MARATHON, YOU HAVE TO DO A 20-MILE-LONG JOG.
Many marathoners, especially newbies adhering closely to a set schedule, think ticking off a 20-miler—no more, no less—a few weeks before race day is crucial to crossing the finish line successfully. But just because that number is common on marathon training plans doesn't mean its set in stone. Instead of feeling like you have to hit 18 or 20 miles exactly, Viera and Drap advice running for time—say, going out for three hours. "It's not only about the distance but about the time on your legs and learning to run efficiently on fatigued legs," says Viera.
Source: www.mentalfloss.com