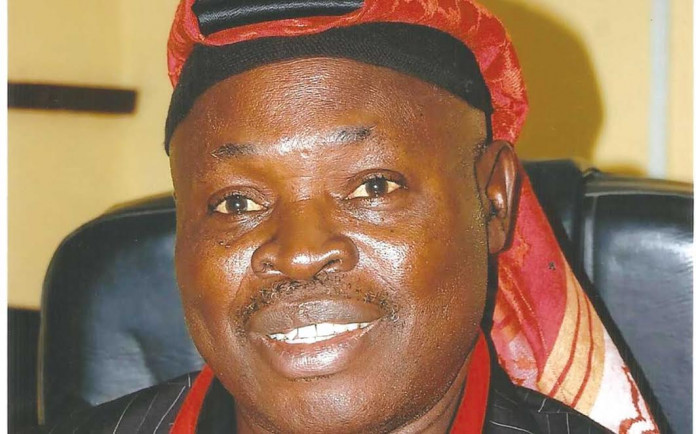 MURICA non-governmental Islamic body, Muslim Rights Concern (MURIC), has condemned the attack on some muslims by masquerades at the Central Mosque in Ikun Ekiti, Moba Local Government Area of Ekiti State.
The incident reportedly happened on Tuesday, May, 30, 2017 when the muslims were observing the 7.00 O'clock prayer after breaking their fast.
Several worshippers were said to be injured leading to their hospitalisation.
Two cars parked outside the mosque were also said to have been damaged.
Reacting however to the incident, MURIC which described the attack  as "barbaric, most provocative and highly unacceptable" called on the Inspector General of Police (IGP) to wade into the matter before the total breakdown of law and order in the state.
"We demand immediate arrest and prosecution of the culprits. This will discourage reprisal attacks by those who feel that they have been victimized.
"The fact that the Muslims were attacked inside their mosque is quite instructive. The masqueraders alleged that they had warned the Muslims not to pray during their Egungun festival. They claimed that the adhan (Muslim call to prayer) that was called provoked them", the group said.
MURIC in a statement by its director, Prof. Ishaq Akintola said the actions of the masquerades were nauseating.
"When did the Muslims' adhan turn into a weapon of mass destruction? Who did the adhan injure? How can the prayers being offered by Muslims inside their own mosque become pernicious to the masquerades who were passing by? The worship of one faithful should not deter another from his own worship", said MURIC.
The group said although the masquerades had a right to mark their festival, they did not have the right to disturb the muslims.
According to MURIC, "Egungun worshippers have no right under the sun to enter the mosque in the first place, talk less of going there to attack those inside with dangerous weapons. Their right to hold a rally and go round the city of Ikun Ekiti stops at the doorsteps of the mosque. They can pass by but they should not enter the mosque".
MURIC reasoned that every Nigerian knew the times that Muslims observe prayers and the masquerades or their sponsors had no right to ask Muslims to suspend their prayer because they wanted to pass.
"We Muslims love our neighbours and we are prepared to coexist peacefully but on equal terms. We are not second class citizens and we will not accept intimidation of any kind", the group argued.