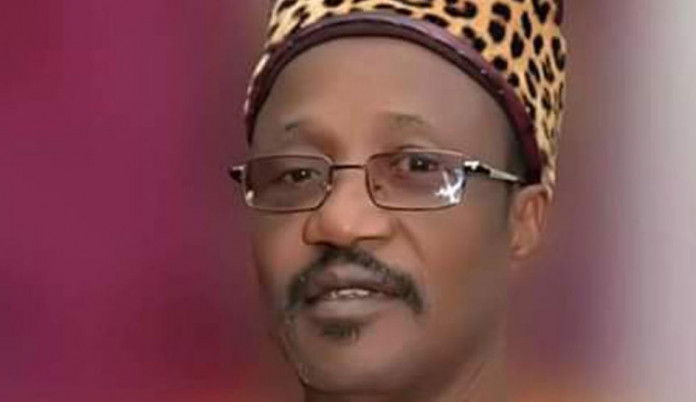 The slain paramount ruler of Adara Kingdom, Maiwada Raphael Galadima, will be laid to rest in Kachia, the headquarters of Adara chiefdom, Kaduna State on Saturday.
A statement by the National President, Adara Development Association (ADA), Awemi Dio Maisamari, indicated the funeral will be preceded by a vigil at St. John's Catholic Church, Kachia on Friday.
Mr. Maisamari called for a solemn and dignified funeral befitting the nature and person of the late monarch.
"Adara nation wishes to call on her sons and daughters, subjects of Adara chiefdom, friends and well-wishers to come out and give our royal father a befitting, dignified and memorable farewell," the statement read.
"We are once more reminded to make the occasion a peaceful, solemn and sober experience in honour of the noble spirit of our royal father and the dignity of the Adara nation.
"Just as the good that noble men do live after them, so shall it be with our late royal father. Amen."
Apart from the vigil, other funeral rites as approved by the planning committee shows:
On Saturday 10/11/18-Body leaves Barau Dikko Teaching Hospital mortuary for Kachia at 8 am.
At 9.30am, the body will be received at St. John's Catholic Church, Kachia and a funeral mass will follow shortly after.
READ ALSO: Teenager kills mum, sleeps with corpse to make money
At 1.30pm, the funeral procession leaves St. John's Catholic Church, Kachia to Agom Adara Palace, Kachia.
Interment of the monarch takes place the royal burial site, Agom Adara Palace, Kachia 2.00pm.
The late monarch and his wife and child were kidnapped on October 19 by armed hoodlums, who blocked the road near Idon village in Kajuru Local Government Area.
During the attack, the hoodlums killed the police orderly to the monarch and two other palace guards.
Three days, later, the wife and child of the late traditional ruler were freed after a ransom was paid.
But a week after he was captured, the hoodlums killed the monarch and dumped his body on the highway.
The Department of State Services (DSS) on Tuesday, announced it has arrested the killers of the traditional ruler.