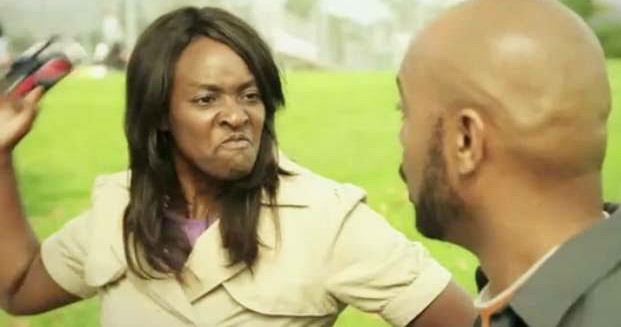 My name is Chidi-ebere Lewis, I have an issue on my mind which I really need your opinions and not insults. I am a teacher in one of the private schools in my area in Isefun and my wife is a Secretary/PA in a big company and her salary a month is like four times what I receive. We have a daughter of two years old and on the day of her second birthday my wife and I decided to throw her a birthday party because on her first birthday we didn't do much, we just marked the birthday with family members only since I was not buoyant enough to throw an elaborate party for her so for some weeks my wife was very angry with me and when the issue got to my mum she was furious that she was inconsiderate and heartless.
Now the 2nd birthday was at the corner so she began the preparation without my knowledge, buying things for the celebration and keeping them in her friend's place. Later, she came and told me our child's birthday was just a week away what was the plan. In response, I said you know, I haven't been paid for two months now and you have been given me transport to go to work, so, what is on your mind. She gave me a paper with a list of items needed for the party summing up to N105,000 approximately; I was alarmed. 'Are we throwing a party for the whole community or what, where do you want me to get such an amount from?' I yelled at her. That's how trouble started again? I spoke to her mum about it who told her to cut her coat according to her cloth; likewise my mum was.
Unknown to me, some of the things she bought were on credit from her friend who owns a super-market in our area. After the party, some weeks later, her friend, the owner of the super-market, came to the house on a Sunday evening to ask for her money and my mum came to visit us that same day. As we were seeing my mum off, we met her friend coming in from the gate. She started shouting that we have been avoiding her and that we were not coming to her shop to buy things since then. She also said she has seen my wife go to other shops to buy. I was lost in words and I advised her to calm down so that we could talk. We all went back inside the house to listen to her. She narrated to us the whole story and I asked my wife if what she was saying was true and to my greatest surprise she confirmed. In anger, my mum stood up and slapped her and immediately she slapped my mum back and I was so disappointed with her to the extent that I threw all her belongings out and told her to leave my house without touching her. This led to me filing for divorce, ever since the incidence, I have not had peace of mind because I miss my family but if you were in my shoes; what would you do?
Ade Ayomide, Accountant: "I would get angry obviously, but I would beg my mum and will not slap or beat her in anger but what I would do to the lady ehn…….. She would wish she didn't slap my mum, and she would be forced to go and beg by herself. To be honest, any lady who can slap her mother-in-law no matter the circumstances is not fit to be called a wife!"
Bayo Akin, Vulcanizer: "In this case, mama was wrong and she had no right to slap my wife in my presence. Whatever happens is for us to deal with. It's not in her place to take laws into her hand likewise my wife; she didn't do well by slapping her back. All she needed to do was to see how I was going to handle the matter and if she was not satisfied with my judgment then, her anger was to be channeled to me not my mum, but her action shows that she doesn't respect me, let alone my mum and her action also shows that if it was me too she might or will have done same or even worst. So, I support the decision of the man because if it was me too, I'll do same that is sending her back home to learn manners and that if your parents slap or beat you, there is nothing you can do."
David Junior, Student: "I can't imagine such can happen but in a situation that it happens, I expect my wife to show some level of carefulness and walk away but if such does happen my reaction would be that she and her family would come and apologize to my mum. Based on the matter at hand, my mum didn't have the right to slap her in the first place, left alone my wife also slapping my mum back was not right. As it is said that, two wrongs can't make a right, I too would have to apologize to both of them. In my opinion, the man's decision to send his wife packing was not the best, so I am not in support of that."
READ ALSO: Sex before Marriage: To Indulge or Not to?
Akanimo Asuquo, Film Editor: "In my opinion, the man's reaction at the time was right. But if it was me I'd not only send her away but I'll beat her blue/black for such insolence; can she slap her mother if she does something wrong? Can the mother slap her for it? The answer is NO! Why would she do such to my mum or if I should put myself in her shoes and do same to her mum, how would she feel?"
Mr. Udoh F., Pensioner: "Respect" is said to be reciprocal, if you respect me, I'll respect you too. The wife was wrong to have slapped her mother-in-law because it doesn't show a sign of a good home bringing. Even though the mother-in-law didn't do well to have slapped her, it was in her husband's place to address the situation and make the mother realize that he wasn't pleased with her action. In my opinion, they are both wrong and have to apologize to each other while the man was too quick to pass judgment on his wife. It shows that he values his mother more than the wife and even if the wife forgives him and comes back to the house, she'll always be conscious of what she does when the mother-in-law is around and that freedom, closeness and love will diminish. My advice is that you go and beg your wife to come back home for peace to be restored in your home.
Stella O., Secretary: "What the wife did is very wrong but the husband shouldn't have taken such decision at that moment because he was still hurt and angry at that time. Bible tells us that, we shouldn't make decisions while we are angry because our decisions may cause even greater harm than good. The wife earns more so she has the upper hand and would have to foot the bill rather than the embarrassment she caused the husband. To me, I would say she doesn't love the man any more. Bible commands that, we should be humble for all we are and have because all is not ours but God's blessings to us. The Bible also doesn't support divorce, my advice is that, the man should go back and make peace with his wife likewise the wife has to apologize to both the mother-in-inlaw and husband for her rude Behaviour."