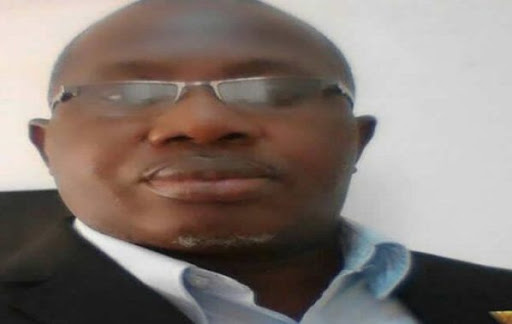 Odion Ighalo's move to Manchester United comes with what many thought was a first until some accounts credited Remi Moses as the first Nigerian to play for the Red Devils. That was in 1981. By 1982, there were two players with Nigerian blood at Old Trafford. The other was Paul Nwobilo, better known as Paul Mc Grath.
Moses and McGrath were defensive midfielders and drank from the coaching fountain of Ron Atkinson. Remi was under the Manager at West Brom, Paul met him at Manchester United.
Moses was a real Manchester boy, born in Miles Platting, on November 14, 1960, six weeks after Nigeria lowered the Union Jack to become an independent nation. To be fair to him, he held on to his Nigerian background even if he lived most of his life in the United Kingdom. In choosing a name for his son, Remi went Tunji. And a Tunji, born and bred in Britain, also played for the Green Eagles.
Paul was born to a Nigerian father and an Irish mother, Betty Mc Grath, but the man abandoned both mother and child after the baby was born, on December 4, 1959 in Green Ford Middlesex, England. Betty was in a quandary. She could not take her boy to the parents and did not have a husband to lean on. Adoption was the next option.
Manchester would not be Ighalo's first club in England. It was also not the first for Moses and McGrath. The Africa Nations Cup leading scorer in 2019 had spent time at Watford before relocating to China. Moses played for West Brom, long before Nwankwo Kanu and Ifeanyi Udeze. McGrath moved to Old Trafford from lesser clubs.
In 1981, United coughed out 500,000 pounds to buy Moses. His debut came against Swansea on September 19, same year. And in that season[1981/82]he became the first black to score for the Red Devils. The defensive midfielder left the club after eight years, he was just 28 and hampered by injury which made it difficult for him to play for the Three Lions.
McGrath enjoyed a more successful career although he could not separate the bottle from the ball most of the time. In 203 games, 16 goals came off his cleats. By 1989, the player was on the move away. From Aston Villa, to Derby County and Sheffield Wednesday McGrath quit soccer in 1998 at the age of 38.
Playing for Ireland made McGrath even more popular. When he earned his first cap against Italy in 1985, it turned out to be the beginning of a 12-year romance that even saw him captain the national team four times in 1992. McGrath wore the Irish green 83 times, scoring eight goals in the process. His best days were under Jack Charlton.
It is safe to sat that Paul McGrath Nwobilo was the first Nigeria at the World Cup. While the Eagles failed to qualify for Italia '90, Nwobilo and Ireland put up a spectacular performance advancing to the quarter finals. At USA '94 where Eagles made their debut, McGrath was there for the second time, with the Irish.
Before Moses and McGrath, other Nigerians had played in England. The most prominent would be Ade Coker. Born in Lagos and a product of St. Paul's Primary School Ebute Metta, he left the country at 11. Six years later, at 17, the boy debuted for West Ham in the 3-0 defeat of Crystal Palace. It was a good game and the Nigerian scored.
READ ALSO: Sports Flakes: OKOCHA WON, YEBOAH LOST 2,000 DOLLARS
Ade Coker left England for the United States. Luck was on his side and he became the first Nigerian to play for the United States senior soccer team. That happened against Netherlands Antilles in September 1984. Coker earned five caps for the Americans. After him came Azuka Habour, Oguchi Onyewu and Maurice Edu.
The first Nigerian professional footballer was Titus Okere who joined Swindon Town in 1952. He was followed by Teslim 'Thunder' Balogun whose choice was Queens Park Rangers in 1956. The duo were not new to Britain as they were part of the UK Tourists of 1949, first Nigerian national team to travel abroad.
Before the UK Tourists, we had Albert Osakwe. In 1945 he captained Oxford University against Cambridge. His side won 2-1. Osakwe was discovered by Dr. Nnamdi Azikiwe while he was at Yaba Higher College. The star played for Zik's team, ZAC Bombers, alongside Dan Anyiam who later became the first Nigerian to manage the national soccer team.
Elkanah Onyeali joined Tranmere Rovers in 1960 as the First Black player. Between 1960 and 1961, the Nigerian who actually traveled to the UK to study had scored nine goal in 16 games. He was the first to be invited from outside the country to play for Nigeria. Onyeali is best remembered as the first Nigerian to score four goals in an international match.
John Okechukwu Chiedozie left Owerri at the end the Civil War in 1970. He was 10 years old. In England, the boy took to soccer and featured for such clubs as Leyton Orient, Notts County, Tottenham Hotspurs and Derby County. He was discovered by Nigerian officials and invited to the Eagles camp where he manned the wings .
Also from Leyton Orient was Tunji Babajide Banjo. He was part of the Eagles team in the early 1980s but fizzled out of the peoples reckoning. Today he lives a modest life driving trains.
Emeka Nwajiobi came to town from Luton Town in 1985. He was celebrated as the talisman that would help Nigeria qualify for the Mexico '86 World Cup. When he faced the Lagos crowd, the sun was as hot as the game. Like fish out of water, Nwajiobi did not have a great day. All he got was four caps for the Eagles. He is a Pharmacist now, his brother Ifeanyi also played football.
John Fashanu also came in 1985. Against Tunisia in Lagos, Coach Chris Udemezue kept him on the bench. Those who mattered were Okey Isima and Sylvanus Okpala who came from Portugal. Fashanu did not bother to come back. He was used by England in two friendlies, against Chile and Scotland four years later.
John's elder brother, Justin, was seen as a better player even when the former won the FA Cup with Wimbledon in 1988. John also played briefly in New Zealand and lifted that country's FA Cup, known as the Chatham Cup, With Miramar Rangers. Justin did not receive attention from Lagos. He played for Norwich City, long before Efan Ekoku, Nottingham Forrest, Manchester City and Newcastle respectively. Justice committed suicide in 1998.