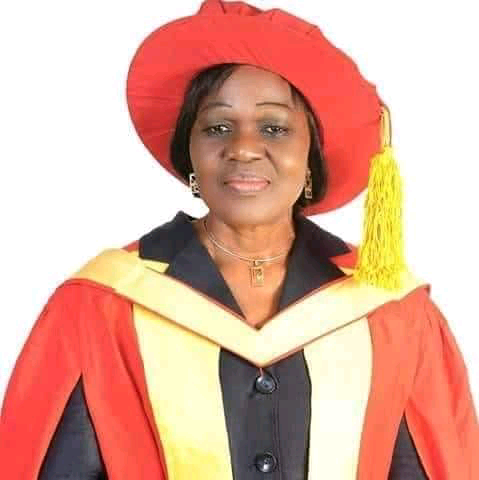 Prof. Chinyere Okunna, the first female professor of Mass Communication in Nigeria, said that the high rate of suicide recorded in the country could be controlled by the media through quality reportage.
Okunna in an interview with the News Agency of Nigeria, NAN, on Wednesday in Awka, said that suicide is the act of intentionally causing one's own death.
She said that suicide rate amongst youths is getting worrisome as they get involved in different types once they feel stressed out.
Okunna described common methods of suicide to include hanging, poison intake, use of firearms, amongst others.
She said that suicides resulted in 828,000 global deaths in 2015, an increase from 712,000 deaths in 1990 which earned it 10th leading cause of death worldwide.
Okunna said that in the 20th and 21st centuries, suicide was used on rare occasions as a form of protest, or terrorist tactic and the act is often seen as a major catastrophe for families, relatives and society in general.
Okunna said categorically that suicide should never be a solution to whatever problem or challenge any individual is confronted with, no matter how devastating the situation is.
READ ALSO: Breaking: NFF Appoints Peseiro As New Super Eagles' Head Coach
She said that generally, people resort to suicide as a desperate means of escape from situations which they feel they have totally lost the capacity to cope with.
"At the point of taking his or her life, that person feels there is absolutely nothing to live for any longer, as life has become meaningless.
"This means that there could be a wide variety of reasons why people decide to take their own lives,' she said.
According to her, for youths, "life is becoming more and more difficult for many of them, particularly in societies like ours with incredibly stressful and unbearable situations, most of them caused by bad governance."
Okunna noted that unemployment has become Nigeria's youth worst stress as unemployment rate is among the worst in the world.
She said that poverty has contributed to youths involvement in suicide acts, adding that insecurity is another cause.
In addition to the general insecurity in the country, the Nigerian youth is practically an endangered specie, often viewed as a criminal and treated as such.
She also said that problems created by some youths for themselves through their irresponsible and unethical lifestyles tend to lead to suicide.
Okunna said despite these causes, hope is not lost in redirecting people's thought towards managing challenges instead of yielding to suicide.
She said that with effective media reporting, the media can play a crucial role in curbing suicide in society, and play its traditional 'watchdog role' through crusading for better life for citizens.
She said that the media should condemn suicide as an option for escaping from challenges through reports of suicides and highlighting mechanisms as alternatives to suicide.
Okunna urged the media to serve as the voice of potential suicide victims who need an avenue or platform to voice their frustrations, for instance, against injustice and bad governance amongst others. (NAN)