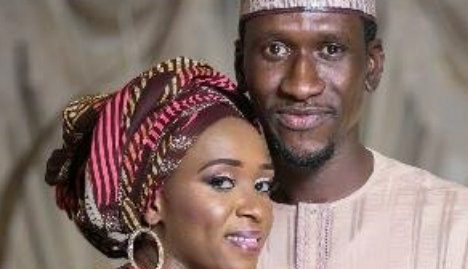 Maryam Sanda who is standing trial for allegedly killing her husband, Bilyaminu Bello, has put to bed.
She named the baby boy Bilyaminu after his late father.
It was gathered that the baby's naming was held on Tuesday.
Maryam was reported to have murdered her husband on November 17, 2017 over alleged suspicion of infidelity on the part of the husband.
She was said to have seen a text message on her husband's phone which suggested that he was having an extra-marital affair.
Maryam was said to have stabbed the husband to death.
READ ALSO: Court sentences 45 to death over killings
Arrested and detained for some time, Maryam was released on bail in March this year as she was discovered to be pregnant and had some health problems, situations which the prison facility could not handle.
Bilyaminu is the son of former Peoples Democratic Party's Chairman, Haliru Bello.
He would have turned 36 on November 23 last year before his death.
Maryam is the daughter of former Aso Saving Bank executive, Maimuna Aliyu.