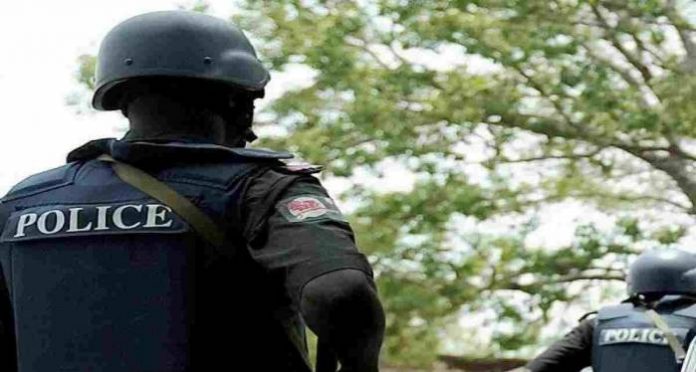 Robert Mede, a resident of Adamawa, has been arrested for allegedly beating his pregnant wife to death.
The suspect, who hails from Bodere village in Ribadu District of Fufore Local Government Area of the state, is currently being detained at the Criminal Investigation Department (CID) of Police headquarter in Yola.
He confessed to Daily Trust that his 30-year-old wife lost her life during a scuffle.
He reiterated that Mustapha his friend had on the 4th July, 2021, pleaded with him to assist in convincing his wife whom they had a problem and packed to her parents house to return to her matrimonial home.
READ ALSO: COVID-19: Oyetola Orders All Cabinet Members, Others To Test, Charges Citizens To Follow Suit
The suspect said while waiting for his friend to plead on his behalf around 8:00pm, the deceased wife came out, held his neck and accused him of cheating on her.
He said the deceased dragged him into their house, force him to the ground and when he rose up, he hit her with a stick on her waist.
Robert said the beating affected her condition and she was rushed to a hospital, where she was diagnosed.
He said she was supposed to undergo blood transfusion but her health deteriorated and she died on the 9th of July, 2021.
He added that he regretted his actions.
The Police Public Relation Officer (PPRO), Adamawa Command, DSP Sulaiman Yahaya Nguroje, confirmed the incident, saying the accused will soon be charged to court. (Daily Trust)