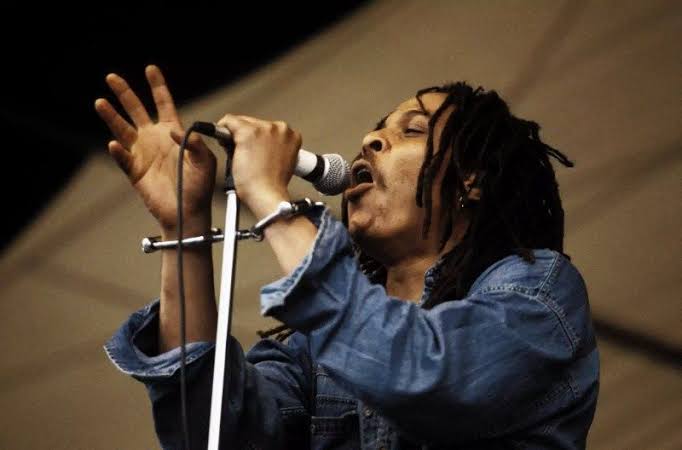 Nigerian showbiz maestro and activist, Charles Oputa, a.k.a Charly boy and legendary Fuji Musician, Adewale Ayuba, have paid tribute to late Nigerian reggae legend, Majekodunmi Fasheke commonly known as Majek Fashek.
Both eulogised the late musician in separate reactions to his demise on Monday, June 1.
Charly boy described late Fashek as a " Lyrical Wizard" while Ayuba tagged him "an epitome of love."
Majek Fashek's death was announced on Tuesday by his manager, Omenka Uzoma, on his Instagram page.
He said the singer died in New York, where he was receiving treatment.
Speaking in an interview with the News Agency of Nigeria, Charly boy, described Fashek as a revolutionary musician whose music sent messages that addressed social issues.
He disclosed that he came in contact with the late artiste over three decades ago and that they worked together in the early days of their music careers.
"My father came from Lagos to Oguta, my home town, along with Majek Fashek, and he spent one good year with me.
"In fact, he sketched his hit song 'Send down the Rain' in my small studio then in the village, where I also learnt a lot from him about music.
"Majek was both handsome and talented as a music artiste, and he was a lyrical wizard because his lyrics were so powerful and revolutionary.
READ ALSO: Reggae Maestro Majek Fashek Is Dead
"There were other talented musicians during his era, but the message in his songs are so on point and that is why I so much admired him," he said.
He noted that although Fashek was no more, his songs would remain timeless because of the inspiration behind the lyrics.
He prayed God to grant the family of the departed artiste the strength to move on, as death was a debt every mortal must pay.
In his own reaction, Fuji legend, Ayuba, noted that Fashek left indelible memories in the mind of his fans as he took the reggae music to a higher level while alive.
"Majek Fashek's death is a great loss to the nation and the world at large, he will be greatly missed.
"He was an epitome of love, considering my personal encounter with him and several projects we have handled together even beyond the shores of this country.
"He was such a kind and loving person who does not hold grudges, I have never sighted him fighting any artiste or being unhappy about any artiste's success rather he showed love to everyone.
"Fashek should be called love because he is an epitome of love, he wished everyone well and never quarreled with anyone.
"We cannot talk about the growth of the entertainment industry without mentioning Majek Fashek, he is one of the musicians who has taken the nation's culture beyond the shores of the nation," he said.
Ayuba called on the Federal Government to immortalise the late reggae star along with most of the late legendary musicians like Ayinde Barrister and Victor Olaiya whom he said had contributed meaningfully to the growth of Nigeria's entertainment industry.