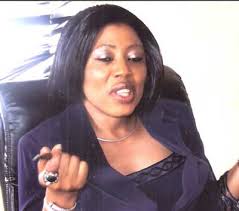 A non-governmental organisation, Yomi-Sholoye Foundation, on Monday commenced the distribution of food items and household essential commodities to residents of communities in Lagos State to cushion the effect of the lockdown occasioned by the outbreak of the dreaded Coronavirus.
Founder/President of the foundation, Dr. Oluwaseye Yomi-Sholoye, in a chat with journalists, explained that the initiative was borne out of the need to complement ongoing efforts of the Lagos State government to cushion the effects of the stay-at-home order.
The foundation, in collaboration with New Serap Initiative, had been distributing over 5,000 relief packages to vulnerable people in some communities such as Somolu, Bariga, Satellite Town, and Ajah,  among others.
The stimulus relief package, including rice, beans, garri bread, Semovita, and cash donations were handed over to representatives of the Community Development Associations (CDA), religious bodies, traditional leaders, councillors and other major stakeholders in the areas for onward transmission to the vulnerable and the needy within the community.
Dr. Yomi-Sholoye opined that the distribution pattern of channeling the packages through representatives was deliberate to ensure that the needy in each community were identified by CDAs, community leaders and other stakeholders because they live and meet together.
READ ALSO: Kwara Govt Begins Distribution Of N154m Worth Of Palliative To Residents
"I beg you to ensure that all these packages get to the right set of people in your various communities because this would go a long way to ameliorate their sufferings, especially in times like this that they cannot go out to source for their means of livelihood," she appealed to the stakeholders.
She charged residents of the state to adhere strictly to all precautionary measures announced by the government and the National Centre for Disease Control such as regular hand washing, personal hygiene, social distancing and directives to curb the spread of the deadly disease.
She emphasised that all the measures like use of sanitisers, coughing into the elbow, use of nose mask were for the good of all and not a display of wealth as some people see the virus as a disease for wealthy people.
The distribution of the items in Bariga was witnessed by Oba Akanbi Timson, while Alhaja Tawakalitu Balogun, the Iyaloja of Oriade Market, witnessed that of Satellite Town, Lagos.