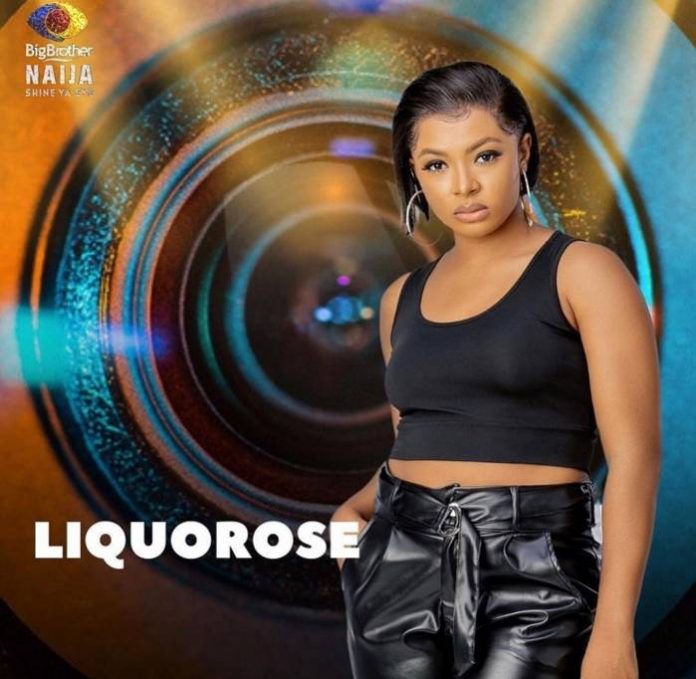 'Shine Ya Eye' housemate, Liquorose, has won this week's head of house challenge in the Big Brother house.
The dancer is the fifth head of house and is taking over from last week's head of house, Maria.
Big Brother also awarded Maria an undisclosed amount of Abeg Naira for successfully carrying out the task from the previous week.
While Liquorose's win earns her automatic immunity from nominations this week, however, she will not have access to the head of house lounge.
Recall Maria, Peace and Liquorose were banned from the lounge for two weeks after violating the entry rules.
While addressing the housemates, Big Brother issued strikes to Maria, Pere and JMK for microphone infringements. They are to speak audibly into their microphones for the audience and not whisper.
READ ALSO: Doctors' Strike: FG To Commence Implementation Of MoU With NMA Aug. 23
As part of their punishment, they are barred from all head of house priveledges for two weeks starting Monday, August 23, 2021.
This means no head of house can save them from eviction using the veto power, they will not be able to participate in the head of house games and they will not have access to the head of house lounge within this period.
This is the first time that Big Brother has issued a strike since the beginning of this season.
Six housemates are up for possible eviction during the live eviction show on Sunday. They are Pere, Cross, Queen, JMK, Sammie, and Maria.