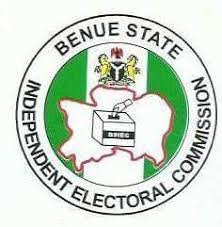 The Center for Policy Advocacy and Leadership Development, (CPALD) has lauded the Benue State Independent Electoral Commission (BSIEC), for their level of preparedness towards the conduct of Saturday's local government elections in the state.
Special Reporteur on Elections and Governance Affairs, for CPALD, Mr. Kabiru Dallah gave the commendation while briefing journalists in Makurdi.
Mr. Dallah said they are pleased with the voter education activities of BSIEC, particularly the ones tailored towards encouraging participation, urging the electorates to collect their voter's cards, advising people against violence and teaching them how to conduct themselves at the polling units.
He said the NGO also noted that BSIEC has sufficient hold on election logistics as the schedule it has announced for the distribution of sensitive and non-sensitive election materials also meets expectations.
"The provision of additional voting points by BSIEC is a welcome development as this will ensure that people are not disenfranchised on account of not being able to vote before the poll closes.
"We, however, suggest localized last mile awareness campaigns as to the locations of the additional voting points," Dallah said.
CPALD also commended the security agencies in the state saying from their observations, the directives given by security agencies are capable of fostering free and fair elections especially the directive for its personnel not to bear arms at polling units and not to accompany VIPs to voting centres.
READ ALSO: HD Nigeria, BSIEC Hold Peaceful election Programming For Benue Youths
"This commendable deployment of security operatives should be maintained throughout the election to ensure that voters are not intimidated to forgo exercising their rights."
He, however, noted that political parties taking part in the elections have engaged in rhetoric that heightened apprehension.
He advised that in the hours leading to the elections, parties and their officials should tone down such utterances so that their supporters do not misread them as a call for war.
According to him, the persistent sabre rattling by these political parties remain the major threat to the elections as it has potentially primed party supporters for violence.
The Special Reporteur on Elections and Governance Affairs, also noted that the spoken terms might undermine the credibility of the outcomes of the elections even when BSIEC with other stakeholders have done much to deploy credible elections.
Mr. Dallah therefore, urged Benue People, BSIEC, security agencies and all other stakeholders to see the 2020 local government elections as an opportunity to deepen the democratic space not just in Benue but, also the entire country.
CPALD is a local/independent foreign observer accredited by the Benue Civil Society to monitor the May 30, 2020 local government elections.