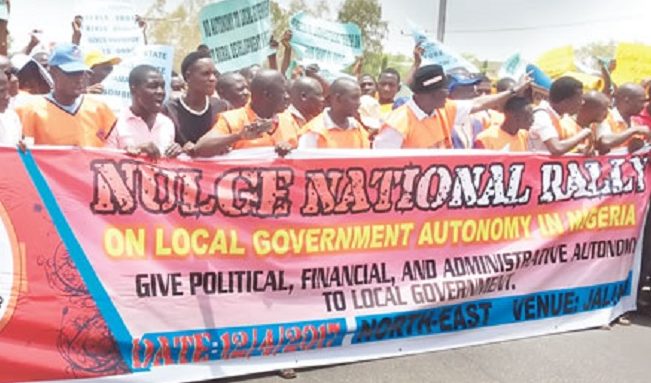 Civil servants working under the local government administration in Benue state, have urged the federal government to, as a matter of urgency, grant full financial autonomy to that tier of government.
The workers made this call while speaking to the Next Edition in Makurdi.
A principal officer from Gwer East local government area, Mr. Bernard Nyam said development of the rural communities in Nigeria will experience faster growth if the local government administration is given full autonomy.
He blamed the dearth of infrastructures on the "overbearing influence of some state governors" on their local government, expressing the hope that once the autonomy is given, situation of local governments will change.
Mr. Nyam, who is the Head of Department, Information, in Gwer East LG, called on the federal government to make local government administration fully autonomous not just financially, stating that most council chairmen are just paymasters who cannot carry out projects in their locality.
He also called on the federal government to ensure that chairmen of LGs are fully empowered to execute projects that can drive the economy of the rural dwellers.
Another local government staff who didn't want to be named said underdevelopment of the rural communities was responsible for rural/urban migration.
"Our villages are not developing and since the rural areas have little or nothing to offer the people, the youths, especially, have continued to drift to the urban settlements in search of livelihoods."
He called on the federal government to grant full autonomy to LGs, saying it will ensure that local governments pay salaries and pension as at when due, while chairmen can embark on development of infrastructure.