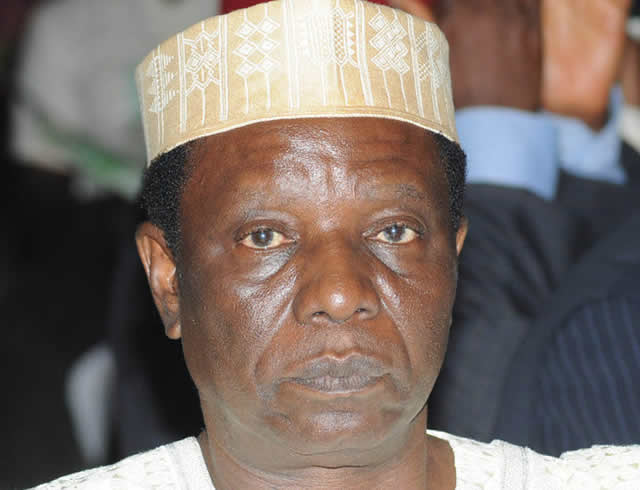 The determination of President Muhammadu Buhari to ensure a free and fair election this year is salutary especially against the backdrop of reports that he gave the Independent National Electoral Commission INEC all it needed to perform well. The recent statement by the president that INEC has no excuse for poor performance no doubt makes sense. However, there are fears that the posture of the president may inadvertently not guarantee credible elections because his policy of giving a free hand to his appointees to use their initiatives and discretion to achieve the objectives for which they were appointed has proven to lack efficacy in a society of general lethargy. Another point which bothers some other analysts is the belief that with so much verbal attacks on his person, the president appears already tired a few months to the end of his tenure. At his 80th birthday, Buhari did not only loathe people's lack of appreciation of his efforts but confirmed that he now eagerly awaits the end of his tenure to stay far away from the seat of government.
Repeated assurances by INEC that it would ensure credible general elections in 2023 are similarly doubted. To start with, many people are unhappy with the slow pace of collections of PVCs because INEC's constant announcements for people to pick up their voters' cards do not reflect what people meet at collection points. Secondly, the old strategy of inflicting fear in voters through several violent events such as destructions of INEC facilities and offices seems to suggest that the elections may not be different from previous ones. To admonish the people to be more hopeful as many arrangements have been reportedly put in place to secure the process, can hardly work with stories like the arrest of some people found with thousands of PVCs. There is also the report that attempts have already been made to counterfeit the new naira notes suggesting that our zero sum electoral game in which the winner takes all has since birthed many desperados.
Unfortunately, efforts by our military and security agencies to create an enabling environment of peace, have not halted banditry and kidnapping as there are still too many reports on violence. Only a few days ago, an explosion occurred in Kogi state, where the president himself with scores of security operatives was due to commission projects. Some people lost their lives as a result of the blast at Karawo District in Adavi Local Government Area some 30minutes before the president's arrival. The day before, a PDP chieftain in Oyo town, Mudasiru Baraka was murdered by unknown gunmen. Signs such as these can discourage voters from participating in the coming election. Consequently, the cry by Senator Bala Mohammed, governor of Bauchi state about some powerful forces seeking to rig elections in his state cannot be ignored especially as Bala is not only a 'crow-puller' but also a leader that is unknown for frivolity.
Of course, the governor could not have been raising false alarm, because some politicians in the state had even sought to create general confusion by producing and distributing posters portraying the presidential candidate of the Labour Party, Peter Obi as the running mate of Atiku Abubakar of the Peoples Democratic Party PDP. In addition, the degree of anarchy in the state has risen recently leading to an order by the governor to shoot at sight, criminals who were being used to ferment trouble. The order became necessary when over 20 people were killed and many others wounded at Duguru District in Alkaleri Local Government Area. What makes the disturbances more invidious is that the governor hails from the area making it appear that his area of strength was deliberately targeted. Although Bala Mohammed did not name any suspects, his alarm that persons with connections to federal power were determined to undermine the coming elections in Bauchi state is instructive. After all, Nigerians are not unaware of the unending squabbles between federal and state politicians in parts of the country.
READ ALSO: PDP Crisis: How G-5 Alliance May Affect Makinde's Second-Term Bid
Besides, there is ample evidence that many politicians are still bent on the old order of electoral malpractices; the reforms by INEC to sanitize the electoral process notwithstanding. Political rallies at which candidates educate no one on their manifestos and strategies for actualizing them are still preferred when the election in focus is no more about crowds but voters who would find no opportunity, as in the past, for massive thumb-printing or voting with other persons' PVCs. All that is still happening at rallies remains the mundane strategy of renting crowds and merely shouting party slogans and dancing. These are not in consonance with the desire of Nigerians to move their country forward. Indeed, some of those organizing opinion polls are still identifying what they call a party's war chest as a basis for predicting areas that certain candidates would capture! War chest for what? Are our elections still to be contested in the form of war rather than a game with rules?
Well-meaning Nigerians including those who may have one grievance or another against our Central Bank Governor, Godwin Emefiele are unanimous in their support for his naira redesign policy for the simple reason that we are all tired of vote buying. To coerce the Bank to postpone the policy as our federal legislators are canvassing now is to give room for money bags to virtually buy their way to power. The inconveniences of the design can certainly not hurt the nation as much as the monetization of our general elections in which wealthy, but unsuitable candidates get into office with feeble capacity to rescue the nation from its current dilemma. We are therefore at a point in history, when we must undergo certain temporary pains in order to achieve permanent gains. There is no better time than now to urge Nigerians to embrace the obvious patriotic option. In fact, those who claim to be speaking on behalf of the rural poor, can as representatives of the people, organize to help them bank their scanty money.
It is thus expedient to call on Nigerian politicians to, for once, align themselves with basic political ideals. It is not every time that a politician must win an election. Democracy loses its value whenever it does not have a viable opposition that can put the ruling party on its toes. The unending struggle to win elections at all cost whereby strange bed fellows keep forming government in Nigeria is a major cause of our stunted growth. Politicians ought to be identifiable by what they stand for and be prepared to serve in the opposition if in principle, they eventually lose an election. That would be a worthy sacrifice that would help the nation to respect their leaders as well as position such leaders to always act as expected when voted into office. Today's trend of anything goes means Nigerians should expect no progress.
In like manner, many of our youths who are serving as organizers of press conferences and protests on behalf of failed leaders should at this point undertake an introspection to compare their current fake assignments with the well-known ideals of the average Nigerian youth for a brighter future for our nation. What Nigeria desires today are leaders that can return the nation to its glorious past in which it was the real giant of Africa in every respect. All our youths must therefore question themselves as to the propriety of
what their political disposition entails. Is the place of young people forever located in violent youth wings even where such unemployed 'youths' are transparently no longer young? The same is true of women who allow themselves to be displaced into women's wings of political parties with no executive positions for strategic decision making.
While looking forward to real changes in our polity, every alarm ought to be investigated and nipped in the bud. Who are those seeking to rig elections in Bauchi and elsewhere? Is it true that some politicians are buying off PVCs in locations where they cannot win just to suppress votes of opponents? Are some judges deliberately slowing down on cases before them to frustrate certain candidates from having enough time to campaign? These are the ssome of the questions calling for answers now.
*Prof. Iredia, a former DG of NTA is now a Professor of Media Law & Ethics.