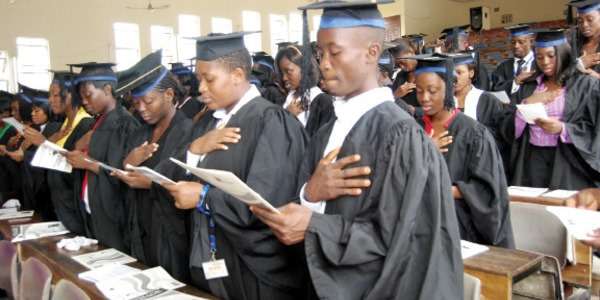 1,272 candidates failed the Nigerian Law School examination conducted in August.
A total of 5, 891 sat for the examinations.
Head of Information and Protocol of the Nigerian Law School, Mr Chinedu Ukekwe, made this known while announcing the release of the summary of the final examination results on Saturday.
He said, however, 29 students made First Class, 211 Second Class Upper, 1, 046 Second Class Lower.
READ ALSO: Army promotes Diya, 122 senior officers
He further stated that 2, 999 got a Pass, while 334 came out with conditional Pass.
4, 285 candidates who were successful will therefore be called to the Nigerian Bar.
Ukekwe also disclosed that the Call to the Bar ceremony will hold on November 28 and 29 in Abuja.
In terms of percentage, the results showed that 72.7 per cent passed, while those with conditional Pass represented 5.7 per cent.
The candidates who failed represented 21.6 per cent.