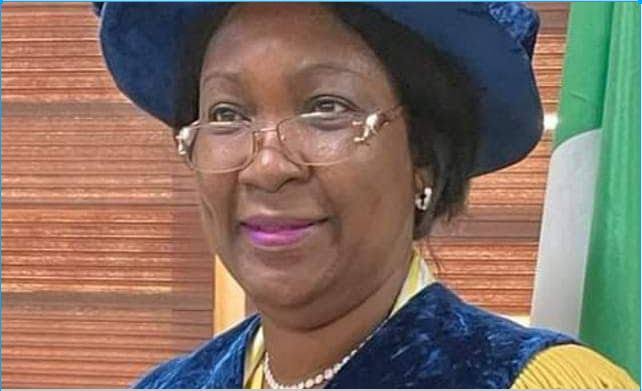 Prof. Ibiyemi Olatunji-Bello, Vice-Chancellor, Lagos State University (LASU), Ojo, has charged students and staff to adopt the use of bicycles, in order to keep their health sound, ensure mobility and decarbonise the environment.
Olatunji-Bello, represented by Prof. Charles Asenime, Dean, School of Transport and Logistics, LASU, gave the charge at the celebration of 2023 World Bicycle Day tagged "Royal Edition" on Monday, in Lagos.
The theme of the programme, organised by LASU and Asian – African Chamber of Commerce and Industry (AACCI) was: "Promoting Mobility, Good Health And Sustainable Environment".
She said that cycling enhances blood circulation to all the vital parts of the body, even as it strengthens the muscles, giving no room for blood-clotting.
"World Bicycle Day event is in line with the "T.H.E.M.E.S" Agenda of the Lagos State Governor, Mr. Babajide Sanwo-Olu, and our institution has also keyed into the agenda.
"This celebration is for everybody and it is designed for each and everyone, not only to be able to move easily, but to become healthier.
READ ALSO: Buhari's Assets Did Not Increase In 8 Years – Spokesman
"Instead of spending hours on the same spot on a treadmill, get a bicycle for good health, mobility and to decarbonise the environment," Olatunji-Bello said.
She said that the use of bicycles would go a long way to reduce carbon print.
"Students who live around the Iba community can also make use of bicycles to their various departments and faculties in the university," Olatunji-Bello said.
Asenime, speaking in his own capacity, said that this year's royal edition was apt as it had come at a time when the petrol subsidy was removed.
Asenime said that it came at the right time in Nigeria when the people were complaining of no money for short distances.
"I encourage Nigerians to get their bicycles, mount, and embark on short distances; it is safe.
"I also appeal to motorists to accommodate bicycle riders, as they too are equally road users and have to be respected as well," he said.
Mr. Anrinle Adekunle, President, Asian – African Chamber of Commerce and Industry (AACCI), Nigeria, said that the event was meant to encourage the usage of bicycles as a sustainable means of transportation.
Adekunle said that they were collaborating with LASU to start the advocacy on the need for what is known as cycling infrastructure.
"LASU is one of the foremost universities in Nigeria and it comes first when we talk on innovations," he said.
The News Agency of Nigeria (NAN) reports that about 260 people registered and took part in the 2023 World Bicycle Day competition.
The social ride started at the palace of Oniba Ekun of Iba Kingdom, while the competition proper was held within the institution premises.
Cash prizes were given to many of the competing riders for their outstanding show. (NAN)