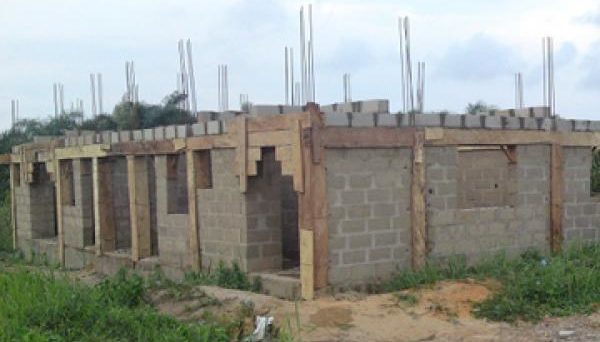 Following the viral video on social media of a woman with a set of new born twins and three other children living in deplorable conditions in an uncompleted building, the Lagos State Government has come to their rescue.
They were rescued from an uncompleted building in Igando area of the state.
Commissioner for Youths and Social Development, Agboola Dabiri, disclosed the news of the rescue on Monday while briefing the press in Ikeja on the rescue mission.
According to him the ministry officials had raced to the building after the video of the mother and her children went viral.
He said the officials had met the children unstable on arrival at the uncompleted building.
READ ALSO: Onnoghen: NBA is Ineffective, Divided and Weak; Judiciary not Independent – Defense Lead Counsel, Awomolo SAN
"We have rescued the mother and her five children including the twins from an uncompleted building. I can assure you that they are already stable," the commissioner said, lamenting that some unscrupulous individuals have taken advantage of the issue to raise money from residents.
"Despite rescuing the mother and her five children including the twins, who were in safe custody, pictures have continuously been circulated. We have gotten several messages.
"The circulation of the pictures must stop and those using the pictures of the mother and her children to raise money must stop. No one should give money as charity to anyone for the sake of the children. They are with us. We are not asking for any donation. The children and their mother are now okay."