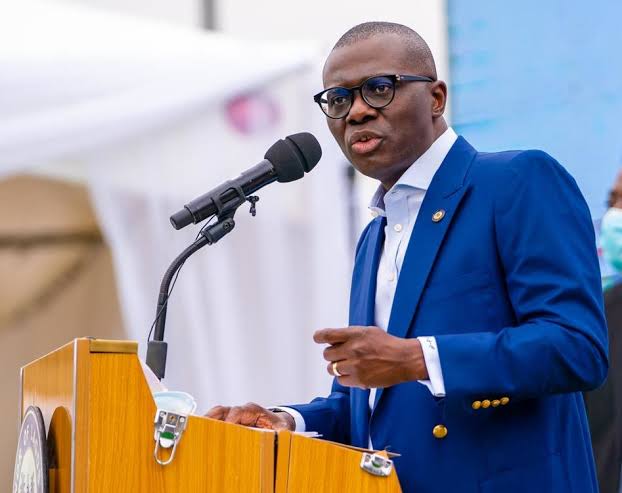 The Lagos APC Independent Campaign Council (ICC) Directorate, on Thursday boasted that Gov. Babajide Sanwo-Olu would be re-elected in Saturday's Governorship election in the state.
The council said its confidence was based on the increasing endorsements of his candidacy.
Addressing a news conference in Ikeja, Prince Adewale Samson, Director (Inter-Party Affairs, APC-ICC), said that the gale of endorsements of the governor was occasioned by his sterling performance in office.
Samson, a 2019 governorship candidate, is also pioneer Organising Secretary of Inter-Party Advisory Council (IPAC), Lagos State.
He commended Mr. Tayo Ayinde, the ICC's Director-General and Chief of Staff to Sanwo-Olu for being magnanimous, tenacious and open-minded in his leadership.
According to him, against all odds, the ICC has achieved a lot by midwifing several endorsements for Sanwo-Olu's re-election.
He said that earlier in the week alone, 10 political parties and five governorship candidates in Lagos State declared support for Sanwo-Olu.
Samson said that political associations, PDP leaders of note, including Ade Dosumu, Sumbo Onitiri and others had followed suit.
"Today again, nine registered political parties that are members of IPAC and Forum of Political Parties in Lagos State (FPP), an umbrella body of both Registered and Deregistered political parties in the State have unanimously endorsed the re-election of Sanwo-Olu.
READ ALSO: Oyo SDP Governorship Candidate, Lana Steps Down For Makinde
"All these barrage of endorsements are testimonies to the great work our governor and his deputy are doing for the advancement of the state of excellence.
"The directorate's engagement with other political parties and groups have yielded a lot of progress and results, and you can see that with the plethora of endorsements we have had so far.
"We can reliably and authoritatively say that victory is assured for the hardworking governor on Saturday," he said.
According to him, nine political parties including APM, APP, PRP, NRM and ACCORD had also endorsed Sanwo-Olu.
Samson said that Sanwo-Olu had promised to run a more inclusive government in his second term.
He said that the governor had delivered on his THEMES agenda, with  "the feats too numerous to list."
Samson called on all support groups and political parties to continue to speak loudly of Sanwo-Olu's achievements and mobilise their members to vote en masse for the governor on Saturday.
He described Sanwo-Olu as a "talk and do", humane and caring leader.
"We shall continue to work and support the APC government and its policies in the state," he said. (NAN)