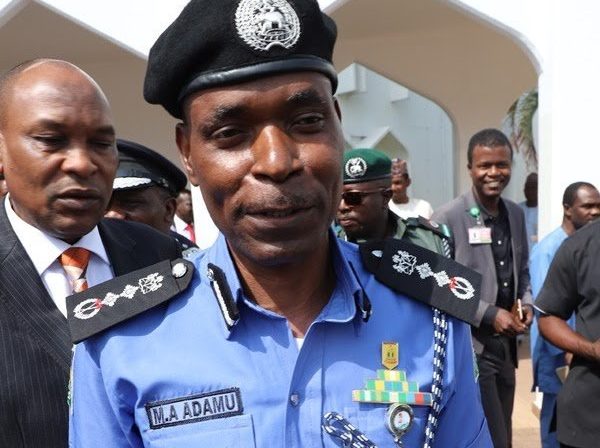 The acting Inspector-General of Police, Mohammed Adamu, has described the absence or lack of quality and knowledgeable leadership as the bane of policing in the country.
In a clear indictment of his predecessors, the new police chief, noted that the Nigeria Police has "thoroughbred and passionate professions who can hold their own amongst their peers anywhere," but lamented that it had lacked "transparent, responsive and knowledgeable leadership."
He therefore pledged to provide the needed leadership that will bring out the best in the men of the NPF.
"Amongst you seated in this hall today are some of such thoroughbred and passionate professionals who can hold their own amongst their peers and have consistently distinguished themselves in complex national and international engagements.
"All that you desire, from my experience, is a transparent, responsive, motivational, accountable and knowledgeable leader who will not only treat you with dignity, but who is sensitive to your welfare needs and fair in the manner your promotion and other reward regimes are addressed.
"The absence of this level of leadership has always been the missing link in policing in Nigeria."
He promised to draw on his "national and international policing leadership experience to bridge this missing link."
Adamu, who spoke during his inaugural address after receiving the handover notes from his predecessor, Ibrahim Idris at the force headquarters, in Abuja on Wednesday, entreated the officers and men of the force to focus on the upcoming general elections, noting that in the coming days, there would be concerted police deployments to ensure quality election security service delivery by the force.
Adamu, warning that the police would not tolerate electoral violence, called on all the political parties, their members and Nigerians to support the police in ensuring violence-free polls.
The former IG, dressed in civilian garb presented the Police flag to his successor.
READ ALSO: Rapper Eedris Abdulkareem prays for retired IGP, Idris
Meanwhile, the IG has appointed ACP Frank Mba as the new spokesman for the NPF. He replaces acting Deputy Commissioner of Police, Moshood Jimoh, who is being redeployed to another national assignment.
The posting is with immediate effect.
Mba, who was a former Police Spokesman, both at the headquarters and Lagos State Command, studied Law at the University of Lagos and has a Master's Degree in Law from the University of Dundee, Scotland.
He also holds a Certificate in National and International Security from the Harvard University, USA.
The new appointment was disclosed by the Deputy Force spokesman, CSP Aremu Adeniran, who said Mba was charged by Adamu to bring his wealth of experience to bear on revamping the image of the NPF.