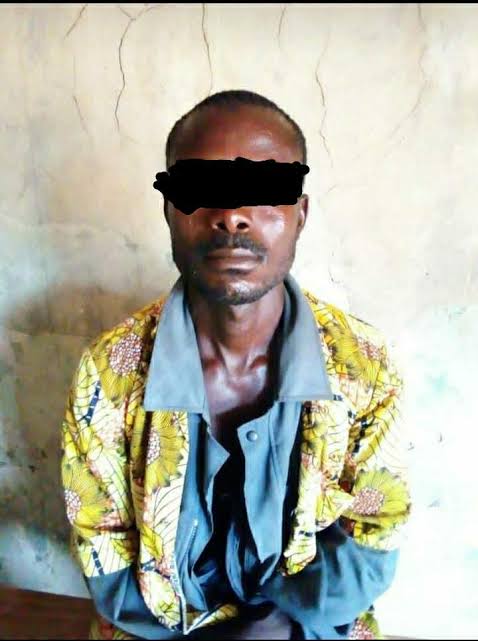 More details have emerged on the incestrious relationship between Fati, a foreigner based in Kwara, and her two sons.
Daily Trust had reported how the woman, who has been deported, gave birth to three children for her son.
Findings revealed that her first son, Adamu, with whom Fati had three children, caught his younger brother making love to their mother on the farm which led to a fight.
READ ALSO: Son Impregnates Mother Thrice In Kwara
The NSCDC on Sunday confirmed the arrest of Adamu and Fati but said the other son, whose name Daily Trust learnt is Boni, was still at large.
Further checks by our reporter showed that Fati already had 11 children for her husband (Adamu's father) before bearing three children for Adamu.
According to a source, who is well acquainted with the development, trouble started when Fati was caught by her first son, Adamu, having sex with her second son, Boni, in their farm.
The source added that, "The discovery of Adamu's younger brother having carnal knowledge of his wife (mother) right on the farm degenerated to a serious fight between the brothers which later attracted the attention of other farmers around.
"This later led to the arrest of Adamu and Fati by the operatives of the NSCDC in Moshe Gada outpost in Kaiama. Boni, however, escaped and he is still at large."
Daily Trust