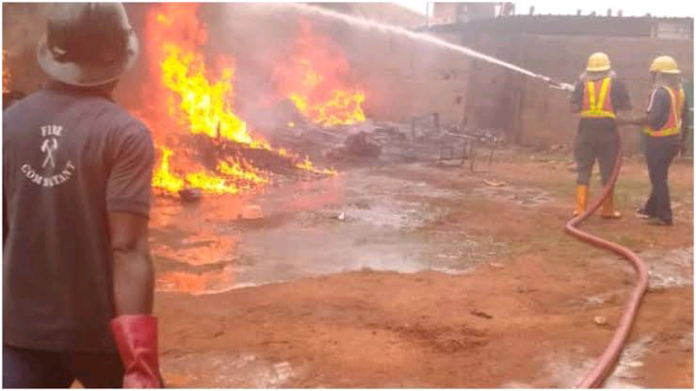 The Kwara State Fire Service, Federal Road Safety Corps (FRSC) and other first responders rescued four persons trapped in a vehicle after a steel container fell on it from an articulated truck.
Mr. Hassan Adekunle, the Head of  Media and Publicity of the state Fire Service, told journalists in Ilorin on Wednesday that the accident occurred at Offa Garage Roundabout, opposite Bovas filling station in Ilorin.
"The accident involved an articulated vehicle conveying a container which fell off and landed on a passing car.
READ ALSO: FRSC Official Shot Dead In Ondo
"Four people were trapped in the vehicle, but personnel of the fire service, FRSC, police and state Transport Management Authority rescued them and brought them out alive,'' he said.
The official said that two of the occupants of the car, who were injured, were rushed to the hospital for treatment.
Adekunle attributed the accident to the driver losing control of the vehicle when trying to evade arrest by officials of the Nigeria Customs Service. (NAN)