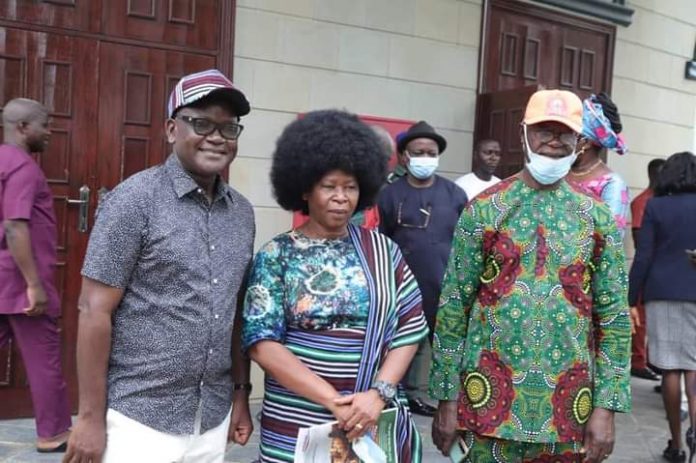 Following the recent military operation in Konshisha Local Government Area in which thousands of people were displaced, ActionAid Nigeria, an NGO, has pledged to support Benue State Government by providing relief materials for 2,500 households in Konshisha local government area.
The Country Director ActionAid Nigeria, Ene Obi, made this pledge when she visited Governor Samuel Ortom in Government House, Makurdi, on Tuesday.
End Obi said the organisation would provide emergency food assistance and non food items like blankets, jerry cans, buckets, plates, mosquito nets and dignity kits for women and children.
READ ALSO: APC Releases Guidelines For Lagos LG Poll
She appeared to state government to support them to execute the project.
Ene Obi also said the organisation is ready to rehabilitate broken boreholes in the area to address water needs of the displaced persons.
She described the development in Konshisha as very sad, stressing that women and children are always at the receiving end of the pain and horror of acts of terror and counter terrorism as well as banditry.
Receiving his guests, Governor Samuel Ortom expressed appreciation to ActionAid Nigeria for their support to ameliorate the plight of displaced persons in Benue in terms of provision of relief materials, interventions in health and other areas.
The Governor further lamented the steady increase in the number of IDPs in the State following renewed attacks on Benue communities noting that resources of the state have been overstretched with increased humanitarian crisis.
He directed the State Emergency Management Agency (SEMA) to provide buses for personnel of the ActionAid Nigeria as well as security to enable them carry out their operations effectively.