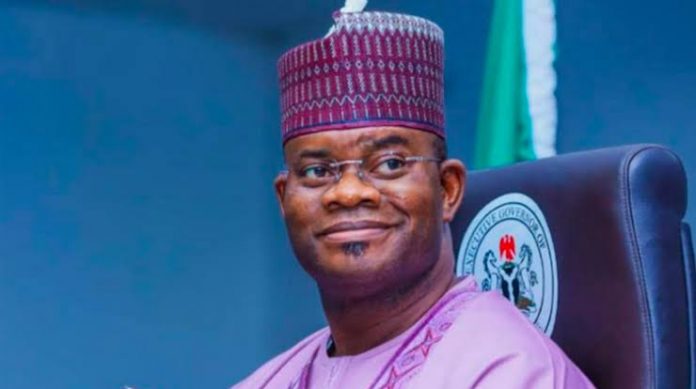 Friday's governorship primary election of the All Progressives Congress (APC) in Kogi took a dramatic turn on Thursday as the deputy governor, Mr. Edward Onoja, stepped down for the state's Auditor-General, Ahmed Usman-Ododo.
Seven other aspirants, including a former Commissioner for Finance, Mr. David Adebanji-Jimoh, Asiwaju Ashiru Idris and Mr. Okala Yakubu, also stepped down following Usman-Ododo's endorsement by Gov. Yahaya Bello.
Others are Mr. Abdulkareem Asuku, Chief of Staff to Gov. Bello and the state's Accountant-General, Mr. Momoh Jibrin.
According to reports, eight aspirants voluntarily withdrew from the race at a meeting held at the party's secretariat in Lokoja on Thursday and presided over by Gov. Bello.
READ ALSO: Atiku, PDP's Petition Abuse Of Court Process, Tinubu Tells Tribunal
Chairman of the primary election committee, Gov. Mohammed Bello-Matawale of Zamfara confirmed the development after Thursday's meeting.
"All other aspirants who have not withdrawn from the race are free to participate in Friday's direct primary election to be held across the state.
"The gentlemanly agreement was reached and announced at a stakeholders meeting of the party held on Thursday in Lokoja," he said.
Matawalle said Gov. Bello, who hosted the meeting, unveiled his anointed candidate in the person of Usman-Ododo.
While announcing his withdrawal from the race, Onoja thanked his leader, Gov Bello and all his supporters for their love and prayers.
Onoja enjoined his supporters to allow love, patience and perseverance to lead at Friday's primary election and at the Nov. 11 governorship election in the state. (NAN)