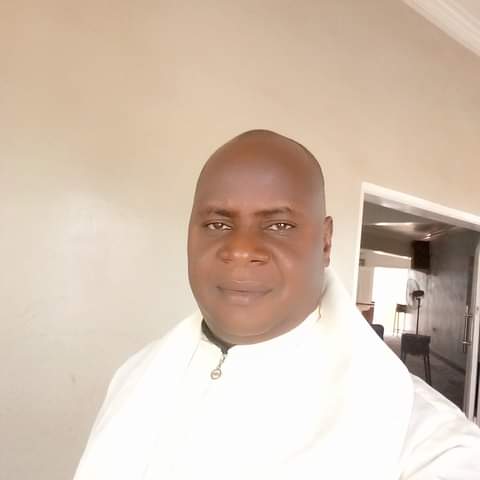 The Parish Priest of Holy Family Parish, Karim Lamido in the Catholic Diocese of Jalingo, Taraba state, Reverend Fr. Clement Mkperaga, who was kidnapped on his way to Benue state last month, has narrated his experience in the hands of kidnappers with a call on the federal government to monitor the operations of security agents nationwide.
According to Mkperaga, he was only lucky to be released almost immediately after his kidnappers realised he was a priest.
Narrating his ordeal, Fr. Mkperaga said his school mate, one Mr. Samuel Adoluwa had invited him to come and preside over his wedding which was to hold on the 8th of June, 2021.
"So, I was coming from Taraba and on reaching Zaki – Biam in Ukum local government area in Benue state, heading towards Mbatom, I saw plenty vehicles lined up on the high way with some people in military uniform.
"Even when I saw them, I taught it was a military check point and was driving through and some of them were showing me a way to pass through."
"On driving closer, I discovered it was robbers who were collecting telephones, money and other valuables from their victims. I was removed from my car and with one other person, we were taken into the bush which was very far away from the main road.
"On arriving their den, I told them that I'm a Reverend Father and asked them that, upon all the people jam packed on the road, is it only two of us that you will kidnap? Then, their Commander asked, are you a Reverend Father? I answered yes. Then, the Commander asked his boys, I sent you to go and kidnap people and not a Reverend Father. Please take him back quickly. I was led back on the same bike to the point I was kidnapped."
"They initially collected my telephones but after knowing that I'm a Reverend Father, they returned it back to me and I was unhurt," he said.
He decried the security situation in the country saying the situation needs to be checked and the personnel monitored to ensure that there are no saboteurs masquerading as security agents.
READ ALSO: Army Major, Wife, Daughter Die In Car Accident
He expressed worry that at the point he was kidnapped, there were two military check points in between but no single soldier came to his rescue or that of others.
"There is this saying by Baba T.Y. Danjuma that, if you can't protect yourself in Nigeria, you are on your own. Our security situation is compromised and zero. It is the security agents that are fuelling crisis in the country. At the point I was kidnapped, there are two military check points in between. However, no single soldier came to my rescue. So, I can say that the security situation in Benue state and its environs is almost zero.
He called on the federal government to organize serious workshops for security agents and ensure strict monitoring of their operations.
"If found wanting, they should be severely sanctioned such that collection of money on road blocks must stop. Today, security agents are involved in destroying houses and receiving bribe from criminals such that in the course of their operations, they (security) agents seem not to go for rescue.
"So, government should scrutinize properly before recruiting persons into any of the security forces so as to avert cases of criminals getting into the system, "he added.