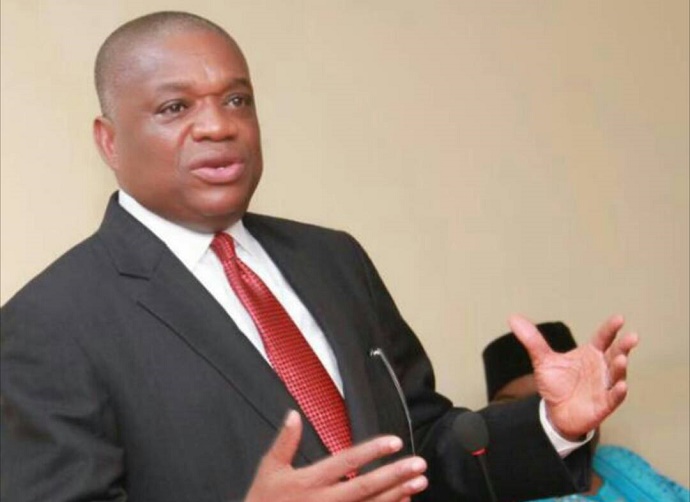 Slok Nigeria Limited, one of the companies belonging to the recently convicted former governor of Abia State, Orji Kalu, has urged the court to stay the execution of the judgment, ordering its winding up and forfeiture of its assets to the Federal Government.
Slok in the application for stay of execution filed by its counsel, K.C. Nwufo (SAN), said it has appealed the high court order that it be wound up and that the appeal would be prejudiced if the Economic and Financial Crimes Commission (EFCC) was allowed to execute the order before the determination of the appeal.
The firm said it believed that its appeal has a high chance of success, assuring that it would prosecute the appeal with dispatch.
READ ALSO: N7.65bn Fraud: EFCC Marks ex-Abia Gov, Orji Kalu's Properties
Recall that Justice Mohammed Idris, of the Federal High Court in Lagos had on December 5, convicted Orji Kalu and his company Slok Nigeria Limited of fraud committed while he was governor of Abia state.
While the court sentenced Kalu to 12 years imprisonment, it ordered that Slok be wound up and its assets forfeited to the federal government.
However, not satisfied with the judgment, both Kalu and Slok Nigeria Limited went gone on appeal.
Their appeal was filed on December 8.