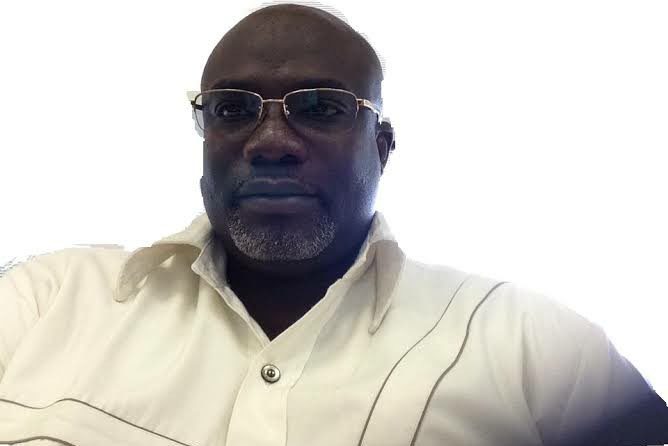 The Atikulated Agenda 2019, has strongly condemned the recent closed-door meeting between President Muhammadu Buhari and some South East leaders and governors led by Deputy Senate President Ike Ekweremadu.
Director of the campaign group of Atiku Abubakar, the Peoples Democratic Party, PDP, Presidential candidate, Emeka Kalu, in a statement issued on Monday, said the meeting should never have happened as it was in bad faith.
Kalu, a former governorship candidate in Abia State, asked: "What can President Buhari offer Ndigbo at the twilight of his tenure with less than six months to vacate office?
"Ndigbo and millions of progressive minded Nigerians are keenly watching this bizarre and sudden fraternisation between Gen. Buhari and some South East governors who may be 'Fifth Columnists' in our collective aspiration to free Nigerians from the four-year bondage of Buhari-led APC misrule.
"We wish to put such 'Fifth Columnists' on notice that they will not succeed in their perfidious plot to truncate the collective will of the people because Nigerians, through their unprecedented support for the PDP candidate Atiku Abubakar, have spoken loud and clear of their choice and are poised to demonstrate it through the ballots on Saturday February 16, 2019."
Kalu wondered: "How can our South East governors forget that Gen. Buhari has consistently reminded our geo-political zone through his body language, utterances and actions, that we belong to the loathed and abandoned 5%?
"We had long accepted our fate in Buhari administration and therefore totally and unequivocally reject his 11th hour 'Greek Gift' of a Second Niger Bridge and other so-called need of the zone.
"We are assured that Atiku/Obi government will give us a Second Niger Bridge as well as make us smile again."
Kaly maintained that even though the Buhari government had made Ndigbo and Nigerians weep for four years, "we have endured knowing that our joy will surely come on May 29, 2019."
In a related development, Kalu also unfolded Atiku's campaign plan, disclosing that the PDP presidential candidate would kick off his zonal campaign in the South West with a mega rally in Lagos November 28
This, he said would be followed with another mega rally for the North West, to be held in Kano on December 1, to be followed by that of South East to be held in Enugu on December 5.
READ ALSO: SPECIAL INTERVIEW: Why Atiku Is Better Than Buhari As Nigeria's President – Anike
Atiku's campaign train would than move to the North Central with a mega rally in Ilorin on December 8, while it would shift to the South South when he would storm
Port Harcourt on December 12.
Kalu stated that the campaign train would hit the North East on December 15 with another mega rally in Bauchi, stressing that the PDP presidential candidate would then start a marathon state campaign shuttle from Sokoto on December 18.
He urged the state and regional coordinators to immediately begin ground work and mass grassroots mobilisation to ensure that the rallies would be successful.