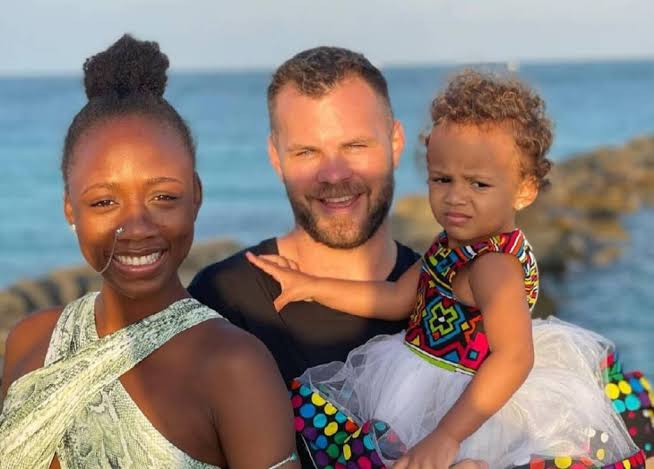 American doctor, Justin Dean, has denied allegations that he stole money from his estranged Nigerian dancer wife, Kora Obidi.
Barely two months after their separation, Kora had reportedly alleged, in a Facebook live video, that her estranged husband stole $5,000 belonging to her.
According to her story, she had mistakenly paid the said sum to her PayPal account, which was connected to their joint account.
The Next Edition recalls that Dean announced he was divorcing his wife, Kora, in March this year, shortly after the birth of their second child for reasons that the marriage was hampering his mental health, among others.
In her words, "Justin went into the joint account, I had mistakenly sent $5,000 there for rent and a bunch of other stuff. I sent it to my PayPal, I didn't know the account linked to the PayPal was still a joint account. He emptied the account."
Denying the allegations, Justin who acknowledged withdrawals from the said account noted that it was a mistake.
READ ALSO: I Am The Most Prepared Presidential Aspirant – Osinbajo
"I transferred money. It was an accident. I was not expecting anyone to transfer any money to the joint account or any account. I was paying bills. I'm a busy person. I returned the money, it was an accident, a bonafide accident."
"$27,445, that's what I make as a $300 an hour clinician. An elite clinician, one of the top paid clinicians in the country."
He also stated that he had transferred funds from the joint account thinking it was his savings account.